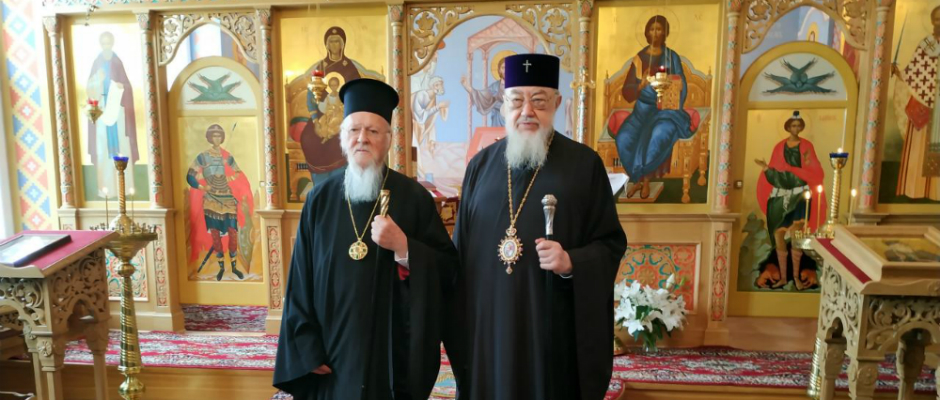 "On May 3, 2019, His Holiness Bartholomew, Archbishop of Constantinople, the New Rome, and Ecumenical Patriarch, visited Warsaw. He was in Poland as part of the commemoration of Holocaust Remembrance Day, for the victims exterminated by the German Nazis during World War II.
His Holiness was accompanied by His Eminence Metropolitan Emmanuel of France and Archimandrite Agathangel.
After the moleben in the chapel of the Saints Cyril and Methodius Academy, Metropolitan Sawa [the primate of the Orthodox Church of Poland] greeted his honorable guest, expressing his gratitude to God for the possibility he was given to meet His Holiness during Bright week, and trusting that his stay in Poland would be fruitful. In response, His Holiness emphasized the very good and friendly relations between the two hierarchs, wishing good health [to metropolitan Sawa].
After lunch and rest, His Holiness Patriarch Bartholomew and His Eminence Metropolitan Sawa visited the building site of the Hagia Sophia Church in Warsaw. This visit was the last stop of Patriarch Bartholomew's short stay in Warsaw".
Source in Polish