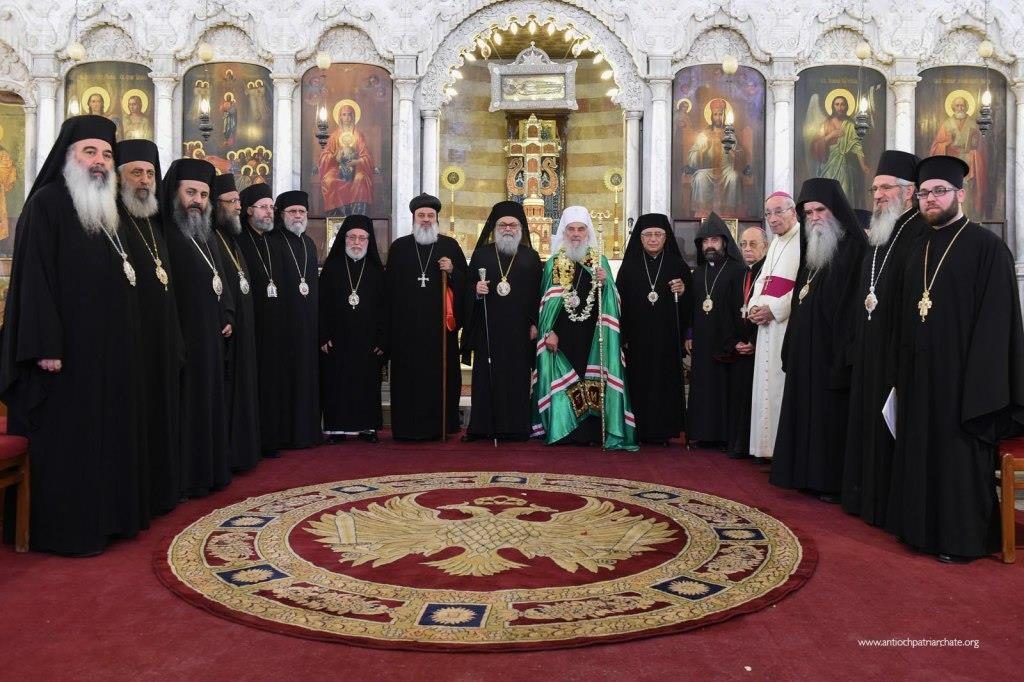 Patriarch Irinej of Serbia arrived in Damascus on May 31, where he was received by Patriarch John of Antioch in the Cathedral of the Mother of God.
A moleben was served, then Patriarch John welcomed his guest:
"We welcome you to the martyred Syria and the martyred Church of Antioch", said Patriarch John. "We ask you to pray for peace in Syria, for the kidnapped metropolitans, for our Church, for stability in Lebanon, and for those affected by the war."
For his part, the Primate of the Serbian Church thanked the Patriarch of Antioch for his warm welcome, and recalled his visit to Serbia last year.

On June 2, the patriarchs concelebrated the Divine Liturgy.
During his visit, which will end on June 8, the Serbian patriarch will meet Syrian President Bashar al-Assad and Lebanese President Michel Aoun.
Patriarch Irinej is accompanied by Metropolitan Amfilohije of Montenegro and the Littoral, and the Bishop Jovan of Šumadija.

Source in Greek (with picture)