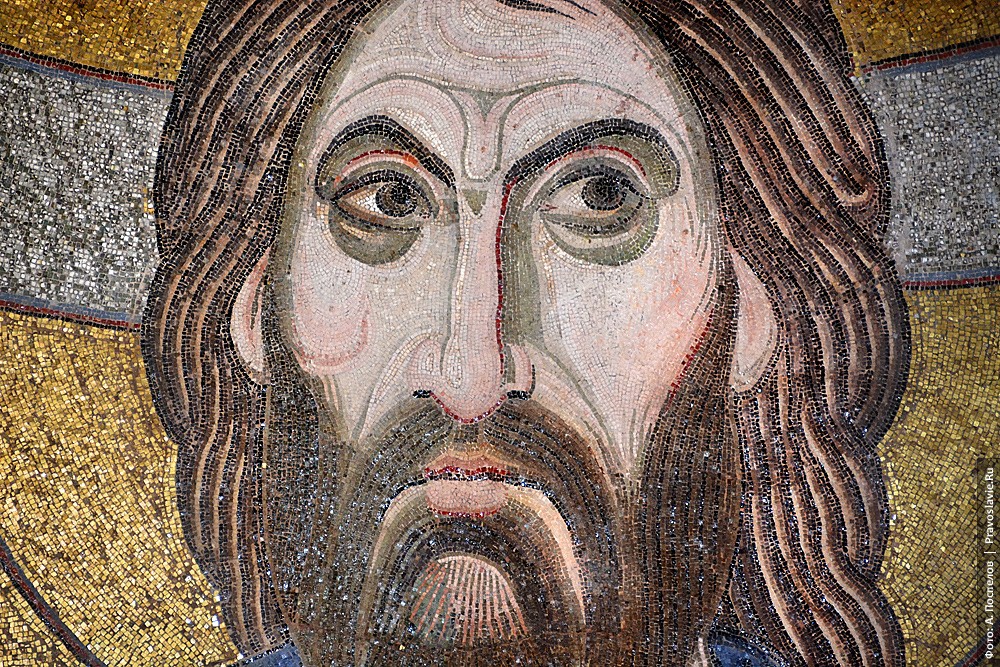 The Byzantine Monastery of Daphni is located 7 miles way from down town Athens. It was founded in the 6th century, on the site of an ancient pagan temple destroyed by the Goths in 395. The katholicon of the monastery was built in the first half of the 11th century, and is one of the most important architectural works of the Macedonian dynasty.
The mosaics date back to the Komnenos dynasty (12th century).
After the fall of Constantinople, the monastery was first sacked by the Crusaders, then handed over to the Cistercians of the Abbey of Bellevaud, France, in 1206. The narthex was rebuilt at the time of the Latin rule, and a fence was erected around the building. After the capture of Athens by the Ottomans in 1458, Sultan Mehmed II gave back the monastery to the Orthodox. But in 1821, after the beginning of the Greek Revolution, Sultan Mahmud II ordered its dissolution.
The monastery was added to UNESCO World Heritage List in 1990.
Click here to see a picture gallery of its mosaics.
Source in Russian