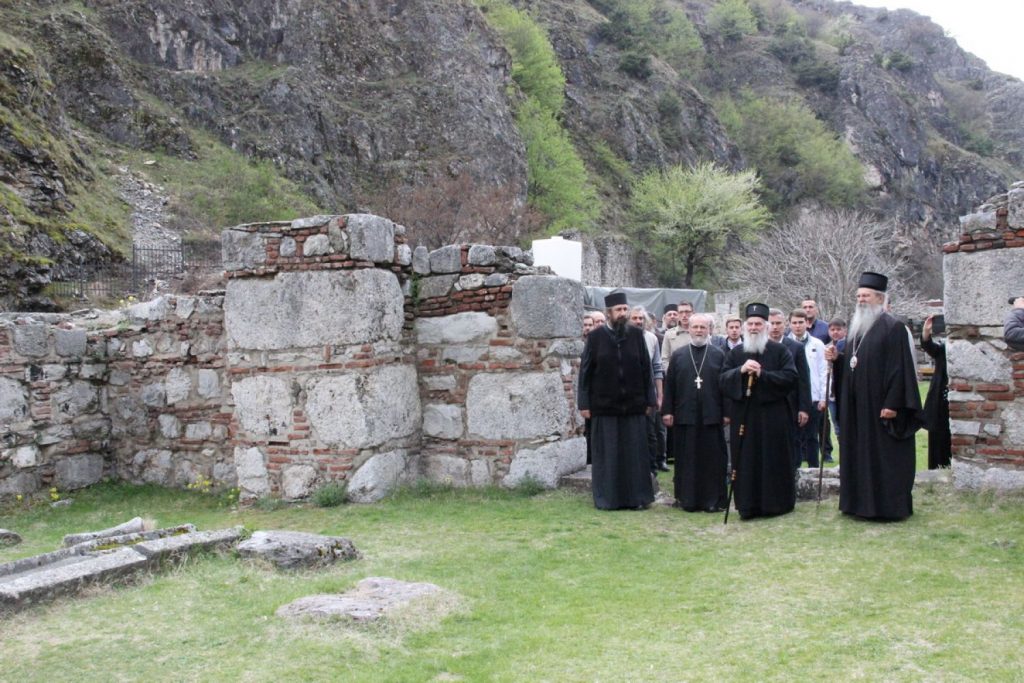 Patriarch Irinej visited Holy Archangels Monastery, founded by Tsar Dušan. It was destructed many times and is now rebuilt. The patriarch was welcomed by Father Mihailo, the monastery's hegumen, and the monastic community. The patriarch then visited, "one of the most beautiful Orthodox churches", according to his own words, the church of the Mother of God, Our Lady of Ljeviš, also located in Prizren and under the protection of UNESCO. The patriarch was expected there by Father Dorde Stefanović, the rector of the church. The primate then went to the Prizren seminary.
He was accompanied by Bishop Teodosije of Raska-Prizren.
The Patriarch emphasized the important role played in the past by Prizren seminary in the region. He wished the seminarians success, and declared the following:
"We, priests, can have good knowledge in the fields of theology, art and culture, but if we do not reach life in Christ, life according to the Gospel, we only have partial knowledge, and the least important one. Great personalities have lived here, and also great spiritual people.
Thus I wish you, when you leave this seminary, to live the life of the Church, and to show what you have studied, and how you have progressed spiritually and morally".
Patriarch Irinej visited other Serbian Orthodox enclaves in Kosovo, such as Orahovac, Velika Hoča, Zočište, and Dečani Monastery. In Orahovac, the patriarch said, among other things:
"Many forces have risen [against us]. They are the mighty of this world, but let us not forget that God is stronger than all. God will find the way and the means to keep Kosovo and its holy places, on the sole condition that we are worthy of it, and that we are also worthy of God's help and mercy. Dear Brothers and Sisters, although we are small, if God is with us, as the great Apostle Paul says, 'who will be against us?'".
The patriarch completed his visit to Kosovo at Peć Monastery, where he addressed the young people of the secondary school.
You can watch here videos of the patriarchal visit to Prizren, Orahovac (excerpt from the Divine Liturgy: the Cherubim Hymn), and to Dečani.
Source in Serbian