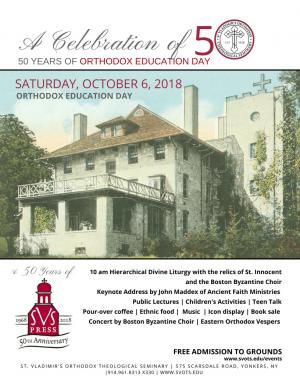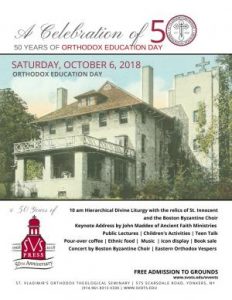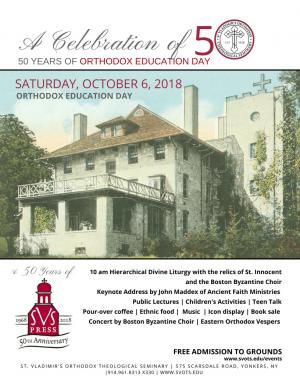 On October 6, St. Vladimir's Seminary Press will be celebrating its 50th anniversary and its 50th Orthodox Education Day.
The festivities and lectures will be free.  The keynote speaker will be John Maddex, another major actor in American Orthodox publications.
A hierarchical Divine Liturgy will be celebrated, with the relics of Saint Innocent and the participation of the Boston Byzantine Choir.