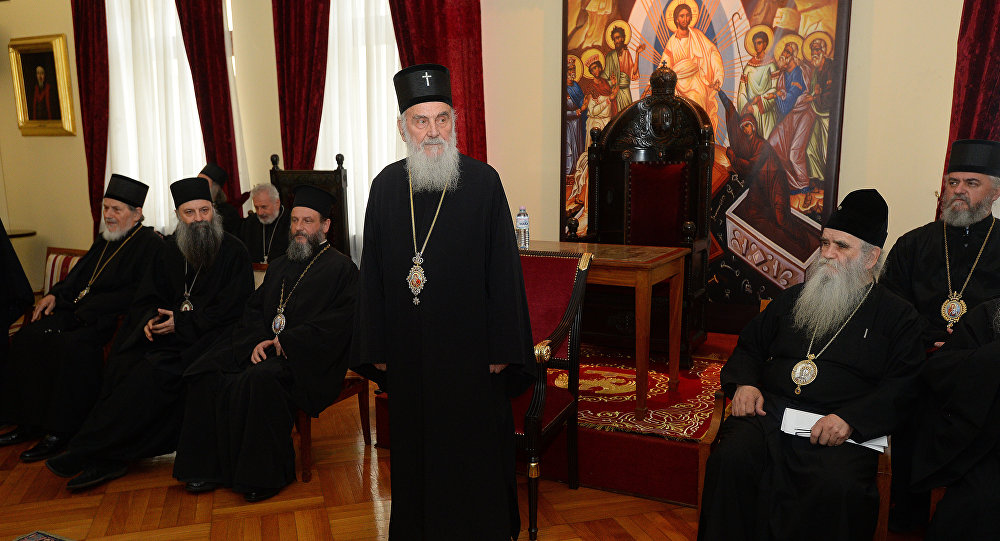 The question of "the Orthodox Church of Macedonia" was the only topic on the agenda of the Assembly session of May 15, 2019. The implementation of the decision to continue the dialogue will be entrusted to the Holy Synod of the Serbian Orthodox Church. The latter did not wish to initiate the resuming of the dialogue as long as Archbishop Jovan (Vraniškovski) of Ohrid was imprisoned.
However, he was released in 2015 and is participating in the current Assembly of Bishops of the Serbian Orthodox Church, just as he did in previous assemblies, with the Bishops of the Ohrid Archdiocese, which has an autonomous status within the Serbian Church.
Meanwhile, in a statement dated May 11, 2019, the Constantinople Patriarchate declared that its Holy Synod had "discussed, inter alia, the appeal that had been submitted to them by the Church in schism in North Macedonia".
The Orthodox Church of Macedonia had previously approached the Bulgarian Orthodox Church, but these attempts were unsuccessful.
In an interview given by Patriarch Kirill on Sunday to the Politika newspaper, the primacy of the Russian Orthodox Church did not exclude the possibility that what happened in Ukraine may also happen in Macedonia. Referring to the statement that Patriarch Bartholomew had given to the same newspaper, in which he had stated that Macedonia and Ukraine could not be compared, Patriarch Kirill stressed, "Although Patriarch Bartholomew stated that for now, he did not intend to change the territorial boundaries of the Serbian Orthodox Church, he says at the same time that the Constantinople Patriarchate is ready to violate these limits if there were such a request, or for a 'higher ecclesiastical necessity'. This is understood in its own way by the Phanar".
Patriarch Kirill reminded us that Macedonian Prime Minister Zoran Zaev had approached Phanar to request autocephaly. According to the Religija.mk Skopje website, religious analysts and dignitaries [of the Church of Macedonia] consider the fact that the Ecumenical Patriarchate put the issue of the Macedonian ecclesial question on the agenda, as the first positive step after a long time of waiting. They hope it will lead to the ultimate resolution of the canonical status of the Macedonian Orthodox Church.
According to them, there is no doubt that this process signifies the beginning of the resolution by Constantinople of this ecclesial question. Nevertheless, according to the same source, for the moment it remains unknown in what form and in what direction the decision of the Ecumenical Patriarch will be made. Although there is no detail in the Ecumenical Patriarchate statement about the discussion of this issue, putting it on the agenda, as these analysts point out, signifies the beginning of the autocephaly procedure. Besides, the patriarchal communiqué is happy with the use of the term "North Macedonia".