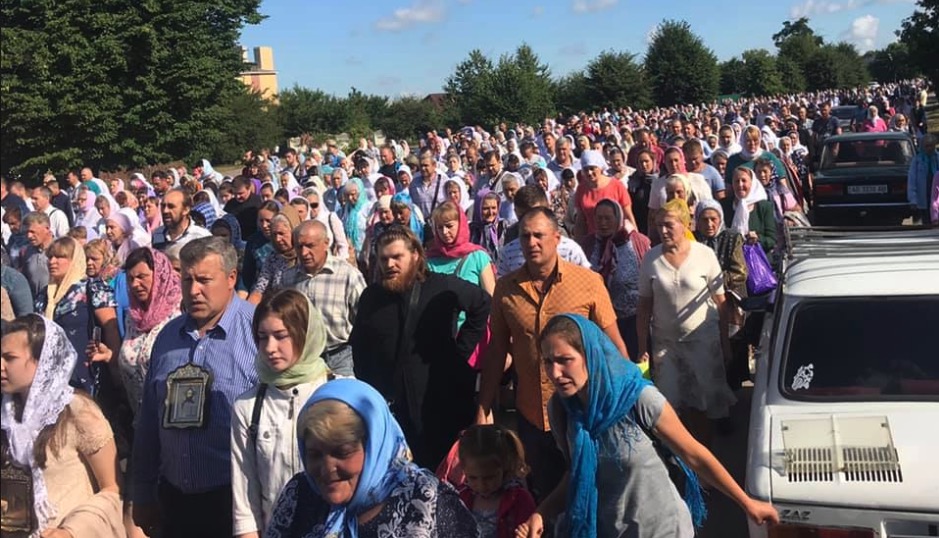 They were organized by the Ukrainian Orthodox Church under the omophorion of Metropolitan Onufriy of Kyiv. 
On July 5, 2019 took place the annual procession from Chernivtsi to the Monastery of St. John the Theologian in the village of Khreshchatyk. The procession began after the service held at 8 am in the Church of Protection-of-the-Mother of God in Chernivtsi. In 13 hours, thousands of Orthodox faithful from Bukovina walked the 25 miles. The procession took place for the thirtieth successive year, and was led by Metropolitan Meletios of Chernivtsi and Bukovina. 
The following day, on July 6, in Kalinovka, in the region of Vinnytsia, a great procession took place, in memory of the miracle of Kalinovka (in 1923, blood flowed from a Cross after the Bolsheviks fired on it), with over 3,000 faithful participating. The procession began at 8 am in St. Paraskeva church in Kalinovka, and reached the miracle site where the Divine Liturgy took place. The service was presided by Metropolitan Anthony of Boryspil and Brovary, the Chancellor of the Ukrainian Orthodox Church, and concelebrated by five hierarchs and the clergy of the three dioceses of the Vinnytsia region. At the end of the Liturgy, Metropolitan Anthony wished a happy feast day to the people present.
Source in Russian