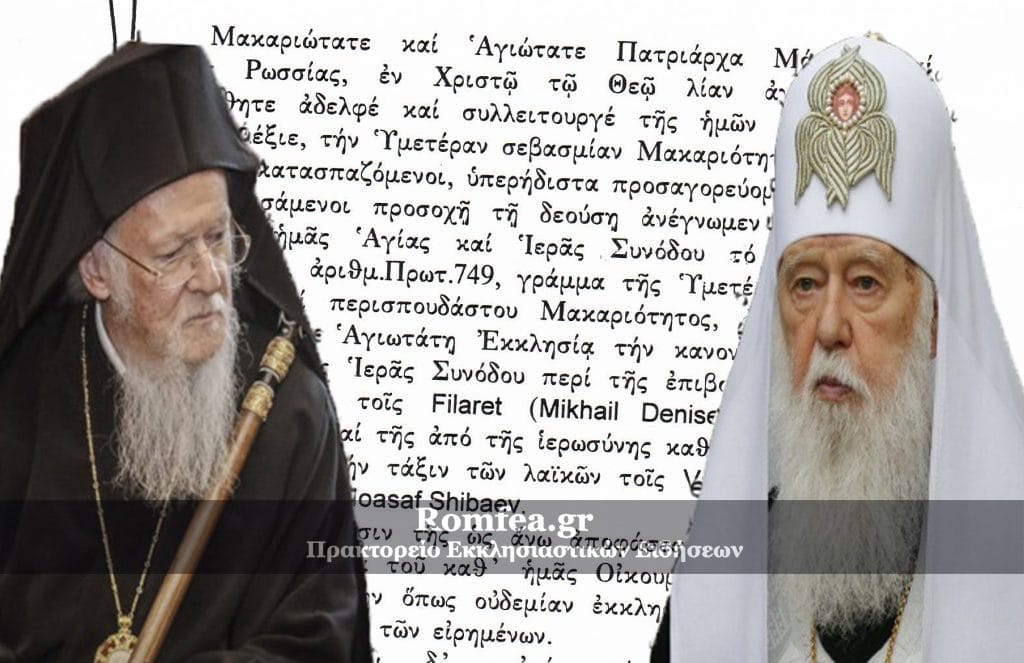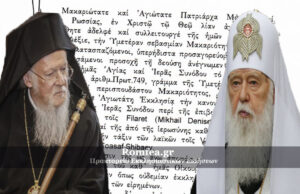 The Greek site Romfea just published the letter sent by Patriarch Bartholomew to Patriarch Alexei II of Moscow on April 7, 1997. In it, he takes note of the anathematization of Filaret Denisenko and of the removal of other clerics by the Moscow Patriarchate:
"Your Beatitude and Holiness Patriarch of Moscow and All Russia, greatly beloved in Christ God and much-beloved brother and concelebrant of our mediocrity, Alexei, Your esteemed Beatitude, fraternally embracing you in the Lord, we sweetly greet you!
With the appropriate attention, in the meeting of the Holy Synod which sits with us, we read the letter of March 6th of this year (protocol n. 749), from Your most beloved Beatitude, communicating to our most Holy Church the canonical decision of your Holy Synod imposing the sanction of anathema on Filaret (Mikhail Denisenko) and Gleb Yakunin, and the dismissal from the priestly order and reduction to the secular state of Valentin Rusantsov, Adrian Starina, and Ioasaf Shibaev.
Having received the notice about this decision, we have informed the hierarchy of our Ecumenical See about it and asked them henceforth to have no church communion with the aforementioned persons.
In doing so, embracing Your Beatitude with a holy kiss, with deep love in the Lord and the most perfect consideration, we remain Your esteemed Beatitude's dear brother in Christ,
+ Bartholomew of Constantinople."
Source (with picture) in Greek