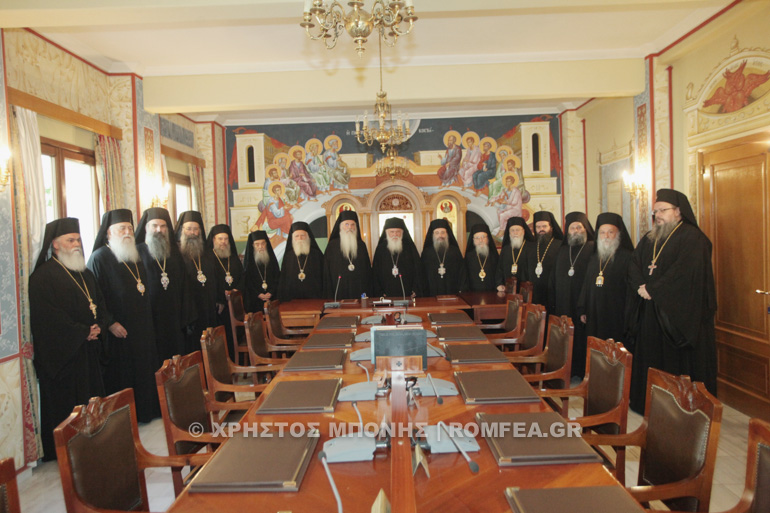 Archbishop Ieronymos of Athens is in no hurry to sign the document recognizing the new Autocephalous Church of Ukraine.
The Permanent Synod of the Church of Greece met from March 5-7 to deal with "day-to-day matters", such as the relationship between Church and State, and the March 25-31 week dedicated to religious vocations. Two Synodal Commissions ("Dogmatic and Canonical Questions" and "Inter-Orthodox and Inter-Christian Relations") were also mandated to study the Ukrainian ecclesiastical issue in depth, before submitting their recommendations to the entire hierarchy.
On Ukraine, in an article entitled "The decision on Ukraine has 'lost' its way towards a synodal meeting of the hierarchy and has turned to… commissions", the website Orthodoxia.info believes that Archbishop Ieronymos of Athens is not about to sign the document recognizing the new autocephalous Church of Ukraine. As early as last December, the Ecumenical Patriarch informed the Church of Greece about the Ukrainian question, asking for the inclusion of the new primate in the diptychs. Archbishop Ieronymos considered a synodal response was in order.
It appears from the setting up of the two commissions that the Church of Greece will examine all the decisions of the ecumenical patriarchate, both the part about the new jurisdiction in Ukraine, against which Moscow strongly protests, and the part about the canonicity of the members of the new autocephalous Church clergy, who were re-established by the Phanar.
Besides, given the mass of elements that the two commissions will have to examine, it is clear that they will not have time to reach decisions within the next two weeks in order to bring them to the attention of the hierarchy.
Therefore, if no other extraordinary meeting of the Hierarchy takes place, the decision will be postponed until October.