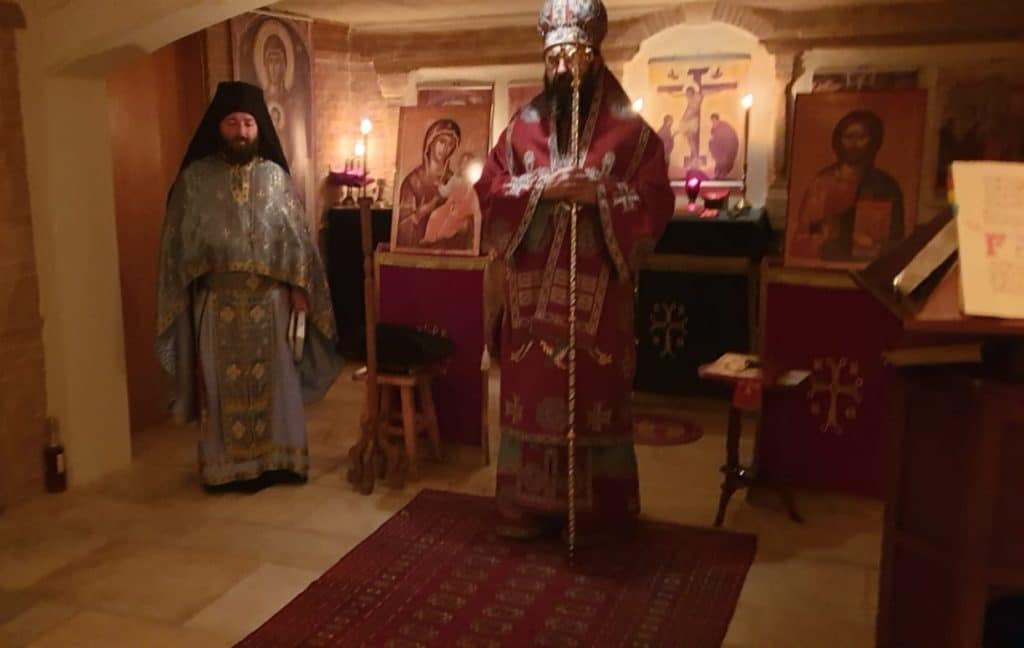 After acquiring a building in Les Sciernes d'Albeuve (canton of Fribourg, Switzerland), the female monastic community of Protection of the Mother of God Monastery (Romanian Orthodox Church) built a chapel, which resulted in important works and is now nearing completion.
As the chapel can now be used, Metropolitan Joseph (Diocese of Western and Southern Europe – Romanian Patriarchate) celebrated the first Divine Liturgy after a vigil on the night of March, Friday 29 to Saturday 30.
During the service, Bishop Joseph tonsured a sister of the community.
Practical information about the monastery, also dedicated to Saint John of Shanghai and to Saint Stephen the Great, is available here (in Romanian, French, and German), as well as ways to help the community.