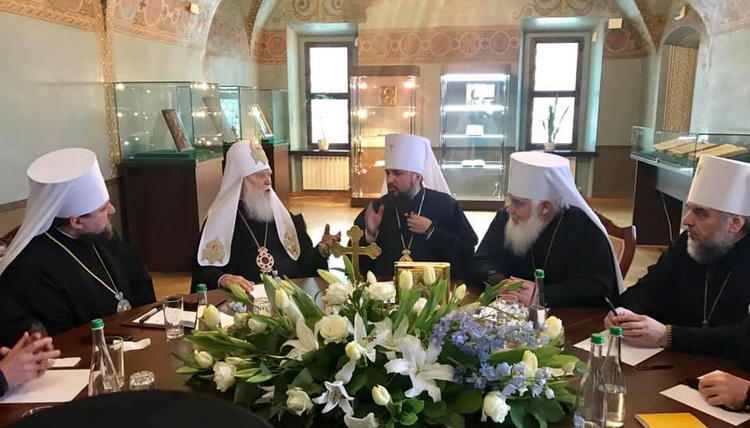 The new Ukrainian autocephalous Church Synod met for the first time on February 5 in the Kyiv Saint Sophia's Cathedral, chaired by Metropolitan Epifaniy. Eleven bishops of the new Church were present, as well as the honorary "Patriarch" Filaret (Denissenko) and Metropolitan Makariy (Maletitch).
Let's remind that "patriarch" Filaret did not participate in Metropolitan Epifaniy's enthronement, as he was hospitalized in a Kyiv clinic for arrhythmia.
During the meeting of the Synod, the honorary "patriarch" was characteristically seated on Metropolitan Epifaniy's right and wore the patriarchal headdress (the "koukoulion").
The fact remains that Bishop Daniel of Pamphilon (Ecumenical Patriarchate), declared that "the fact that Filaret proclaims himself patriarch does not bother Constantinople, because he uses this title only in Ukraine".
Source in Greek