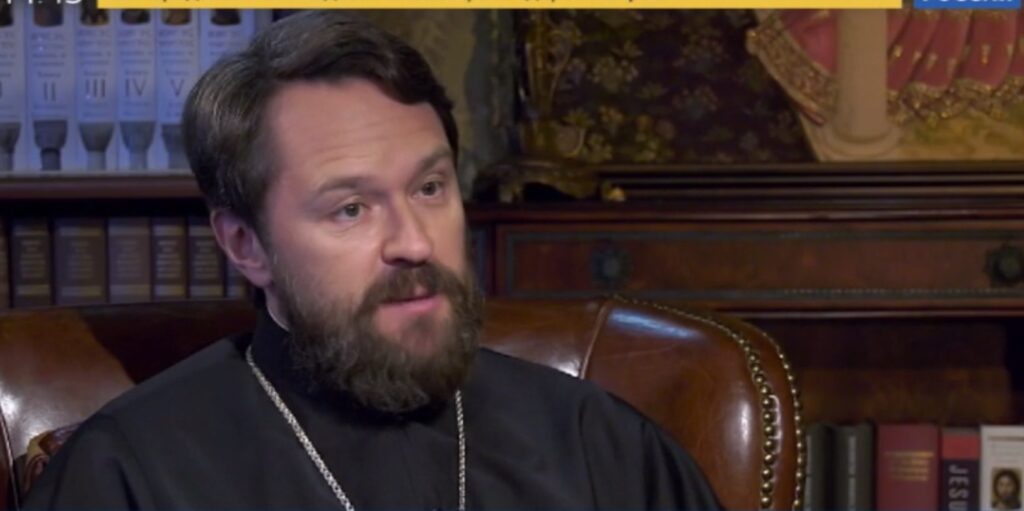 He was asked the following question: "For many people in our country, especially for those of the older generation, the victory in World War II is Stalin's personal victory. According to the latest survey by the Levada-Center, 51% of Russians view Stalin's person with admiration, respect or sympathy. And it's the highest index in the last 20 years. In your opinion, is there any danger behind the results of such a survey?"
Metropolitan Hilarion replied, "I belong to the category of people who look at Stalin without admiration nor sympathy. This man bears the responsibility of the repressions unleashed in the 1920s and particularly in the 1930s. The Church clearly expressed its attitude towards these repressions, by canonizing the new martyrs and confessors – those who are known by name and those whose names we do not know. Each time this topic comes up, I remind people that not far from Moscow, there is the Butovo Firing Range. This is the place to be visited by those who admire Stalin, who worship this figure, so that they can see to what consequences his politics led.
The victory in World War II is the result of the feat of the whole population. The whole people stood up to defend the country and won in this bloody war. What was Stalin's personal role in it? This issue is much debated, for instance concerning his actions to weaken the army in the 1930s, when many outstanding military leaders were shot, because they were suspected of treason. And the army was totally unprepared for the war.
We may also remember that Stalin had been warned of the imminent attack that was about to take place, but he ignored these reports, including that of the famous agent Richard Sorge. So we cannot say that the victory of the Soviet Union in World War II is Stalin's merit. I think it is the merit of all the people. It was attributed to Stalin because of this cult of personality. I don't think that now, in our time, we should revive this cult of personality".
Source in Russian