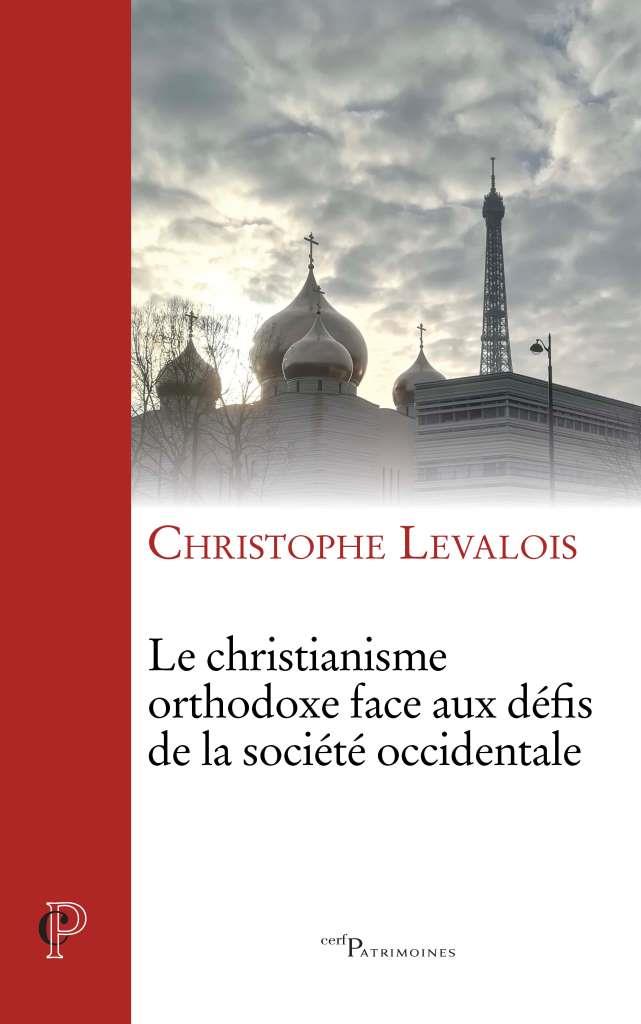 A book by Fr. Christophe Levalois was just published: "Orthodox Christianity facing the challenges of Western society" (Éditions du Cerf,(collection "Cerf Patrimoines", 208 pages, 18 euros).
Presentation :
"The presence of Orthodox Christianity in contemporary Western Europe is nothing new: it has been there for about two centuries, says Christophe Levalois. Its importance and influence have kept growing. Do you know that it is now the third religious denomination in Italy, just behind Islam? That the number of Orthodox parishes in France has almost doubled since the beginning of the century? Or that in the United Kingdom, according to some estimates, 10% of the Christians will be Orthodox in 2020? However, Orthodoxy is often unknown. Indeed, according to the author, this Christian voice is "different from those known in the West in many aspects, in regards to practice, thought or theology."
In this book, he invites us to discover these aspects, and also the history of Orthodox Christianity in Western societies, plus some of its great figures, and its position when facing current challenges. How does this multi-millennial tradition, which "highlights the need for interiorization and humility, as opposed to seemingly noisy and exhibitionist aspects of today's society," face these issues? With what outlook? What are its analyzes and answers?
This book is written for all Christians, those who know Orthodoxy or desire to discover it, and beyond, for all readers interested in the faith and life of one of the great Christian denominations. "
This post is also available in: Français (French)
Notre lettre d'informations hebdomadaire gratuite
Chers lecteurs,
Vous êtes de plus en plus nombreux à lire Orthodoxie.com, et nous nous en réjouissons. Nous souhaitons qu'une grande partie des articles de notre site soit accessible à tous, gratuitement, mais l'information de qualité a un coût. Et pour cette raison, votre soutien nous est plus que nécessaire. Nous vous invitons à vous y abonner, ou bien à faire un don de soutien !