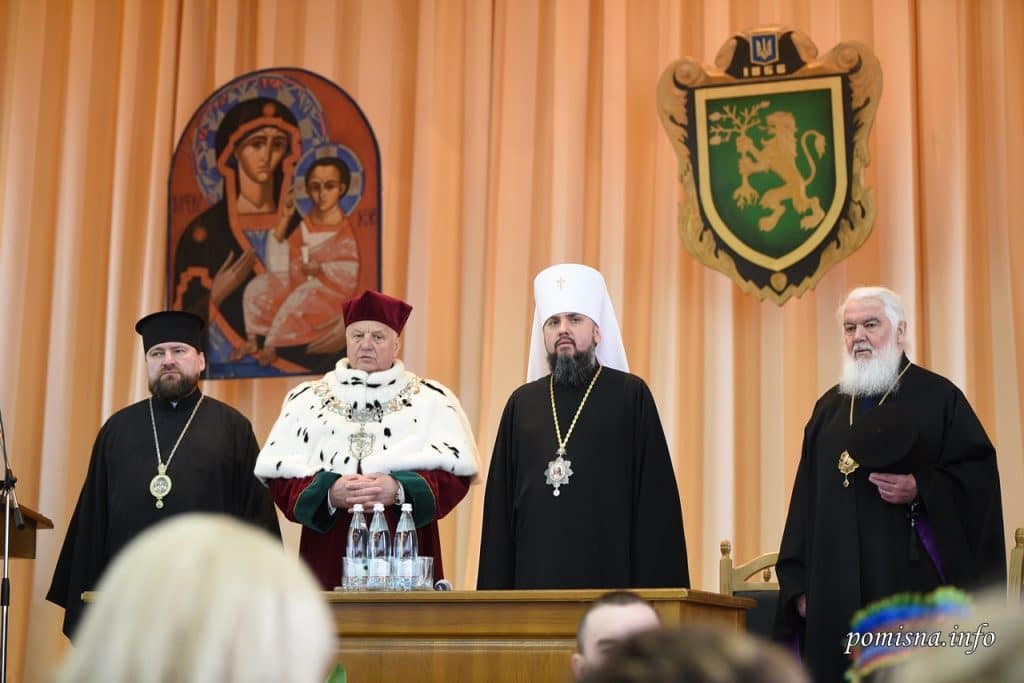 "The history of the university shows that many of its graduates were actually those who, not in words but in deeds, loved their Ukrainian land and people. Among them, it is worth mentioning and remembering the genius of Stepan Bandera's Ukrainian national spirit, who helped consolidate the nation. He is a glorious graduate of your university. And when we are called " Banderists", we are proud of it," said the Metropolitan.
"For some people, such a name is offensive, but for us, it's an honor. Because our land gave birth to such glorious heroes, who at one point said that the time would come when one would say, "Glory to Ukraine! and that millions would answer, "Glory to the heroes! ". We have waited with you for this time, so now we must rejoice to be the heirs of our heroes, and to have the opportunity to understand and continue what they have outlined," added Metropolitan Epifaniy.
Metropolitan concluded his speech by wishing success and academic achievements to the university, to its faculty and students, for the good of Ukraine.
Source in Ulrainian (from the official site of the Orthodox Church of Ukraine – Constantinople Patriarcate)