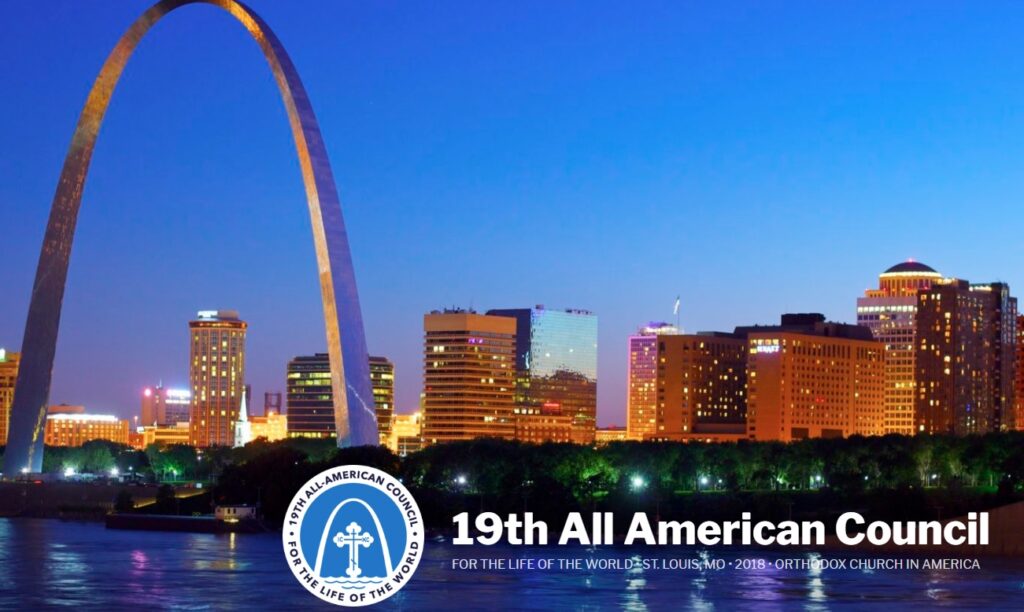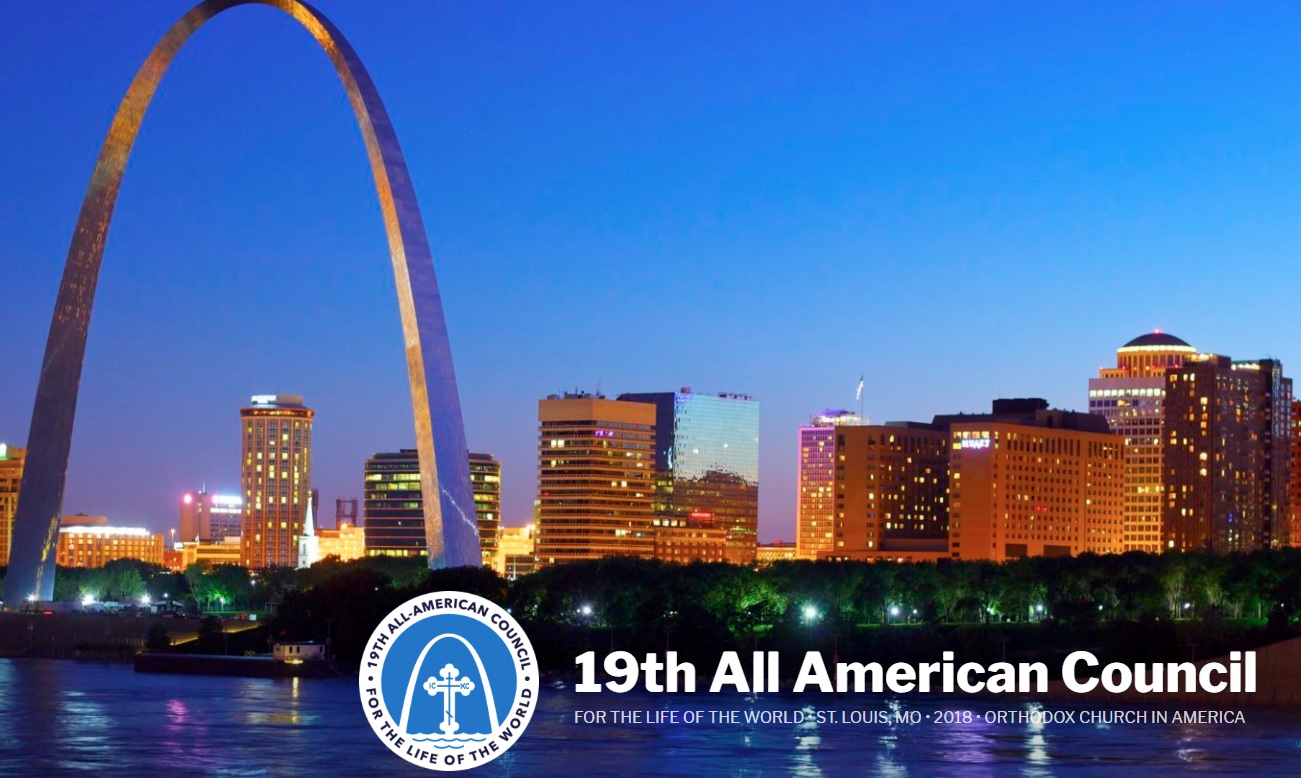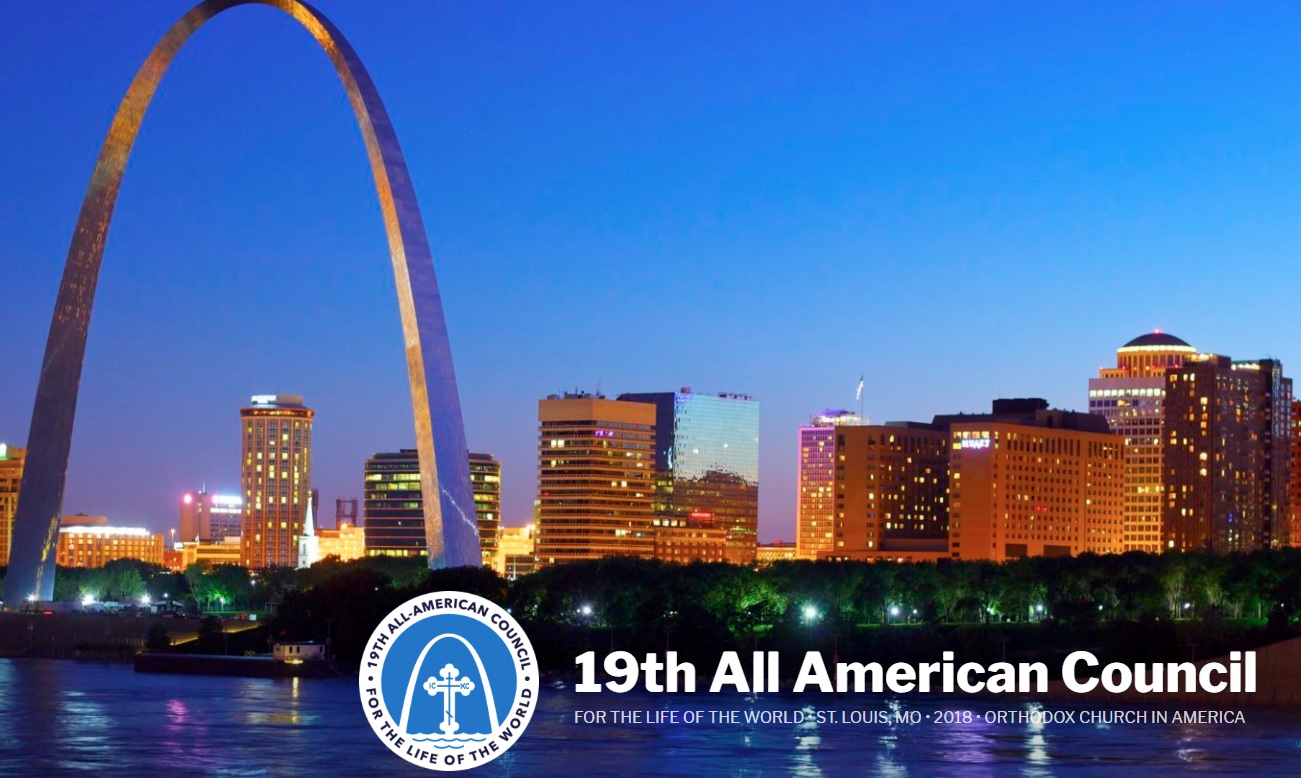 This week, July 23-27, the 19th All American Council organized by the OCA is taking place in St. Louis, Missousi.  The theme of the assembly is "For the life of the world". It is hosted by His Grace, Bishop Paul and the Diocese of the Midwest. Each parish is represented by delegates.
The website created for the event offers many resources: A Delegate Handbook, the documents that will be reflected on, and the music and liturgical texts for the services.
The Delegate Handbook lists six forums of discussion:
Forum 1 : Spiritual Life – How Can We Improve Our Personal Relationship to Christ ?
Forum 2: Spiritual Life – How Can We Better Care For Our Clergy?
Forum 3: Stewardship – How Do We Properly Steward What God Has Entrusted to Us?
Forum 4: Relation With Others – How Can We More Effectively Communicate And Interact With The World, North America, Non-Orthodox Groups and The Community?
Forum 5: Evangelization – How Can We More Effectively Establish Missions and Revitalize Our Churches
Forum 6: Evangelization – How Can We More Effectively Reach Our Parishioners?
In parallel, a five-day program is organized for the Youth and Young Adults, including Worship, Fellowship, Service (Volunteering in a social responsibility project at a local food pantry), and Education (Discussions and lessons on the sacramental life of the church).
Archbishop Leo of Helsinki and all Finland was invited by the Most Blessed Tikhon, Archbishop of Washington, Metropolitan of All America and Canada (OCA), to be the key-note speaker. The primate of Finland will address the assembly on July 26, and his speech will be published the following day in English, Finnish and Russian.
Early 2016, Metropolitan Tikhon visited Finland with an OCA delegation at the invitation of Archbishop Leo. The two primates concelebrated the liturgy on February 28 at the monastery of New Valaam, and Metropolitan Tikhon gave a speech at the opening of the annual conference of the clergy of the Church of Finland on the topic "The development of monastic vocations ".
On this occasion, Metropolitan Tikhon also signed an agreement with Archbishop Leo on mutual cooperation in five important areas of ecclesial life: a program of exchange for seminaries, a dialogue on ethical issues, pastoral issues and work with northern Indigenous peoples, exchange of youth, clergy, and monks.