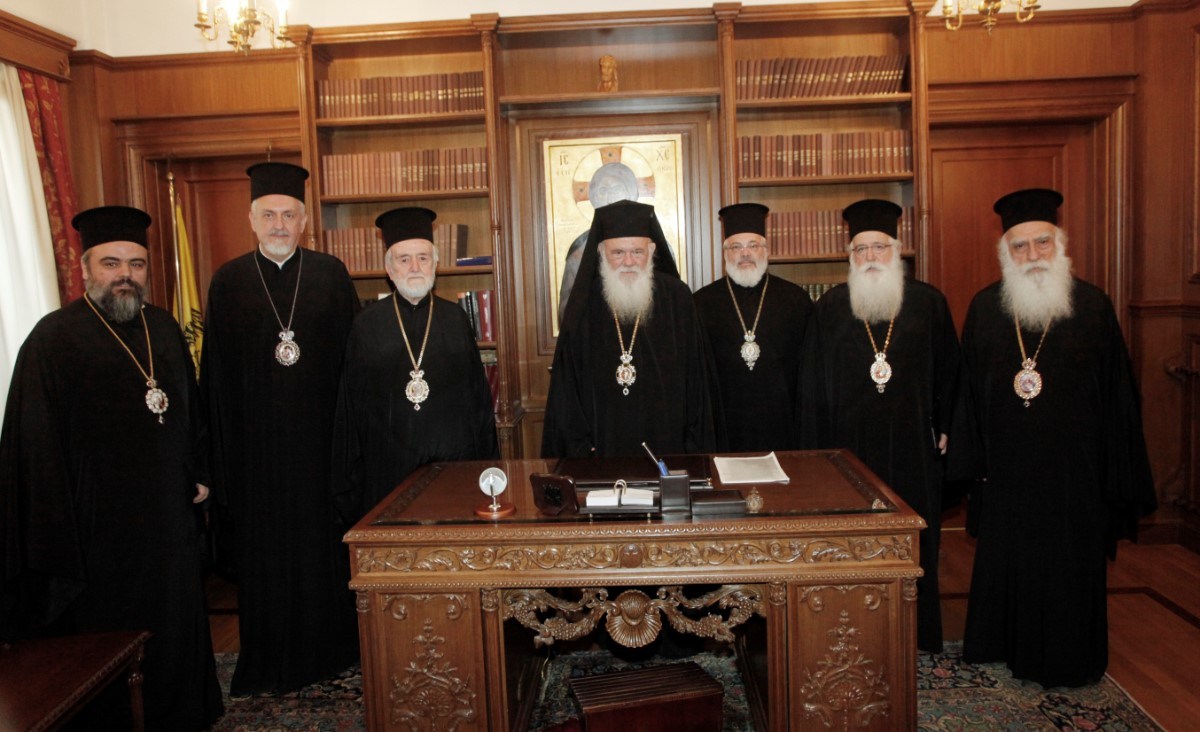 In the office of the Holy Synod on May 14, Archbishop Ieronymos, Primate of the Greek Church, received the members of the Commission of the Ecumenical Patriarchate dedicated to dogmatic and nomocanonical questions. They came to inform him of the evolution of the ecclesiastical situation in the Ukraine. The members of the Patriarchal Commission are Bishop John (Zizioulas) of Pergamon, Metropolitan Emmanuel, of France, and Metropolitan Bartholomew, of Smyrna.
Archbishop Ieronymos was assisted by Symeon, member of the Holy Synod of the Greek Church, Bishop Damascene, member of the Synodical Committee on Dogmatic and Canonical Questions of the Church of Greece, and Bishop Ignatius, member of the Synodical Committee for Inter-Orthodox and Inter-Christian Relations.
This post is also available in: Français (French)
Notre lettre d'informations hebdomadaire gratuite
Chers lecteurs,
Vous êtes de plus en plus nombreux à lire Orthodoxie.com, et nous nous en réjouissons. Nous souhaitons qu'une grande partie des articles de notre site soit accessible à tous, gratuitement, mais l'information de qualité a un coût. Et pour cette raison, votre soutien nous est plus que nécessaire. Nous vous invitons à vous y abonner, ou bien à faire un don de soutien !