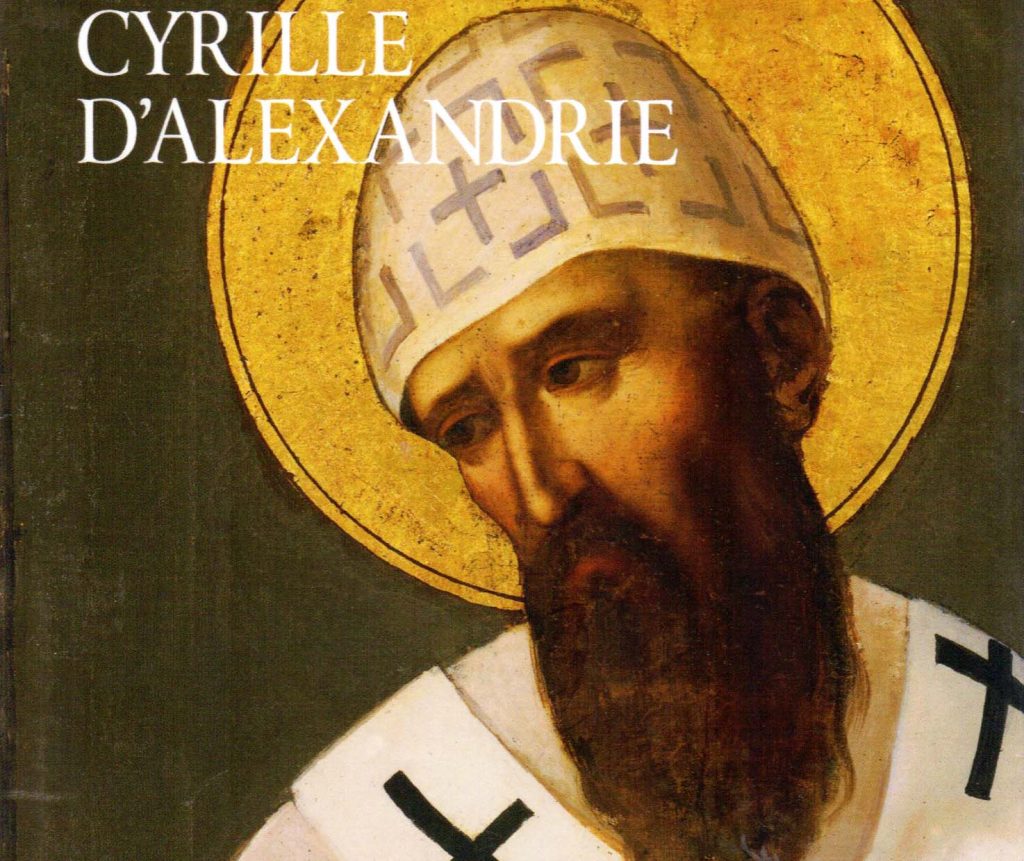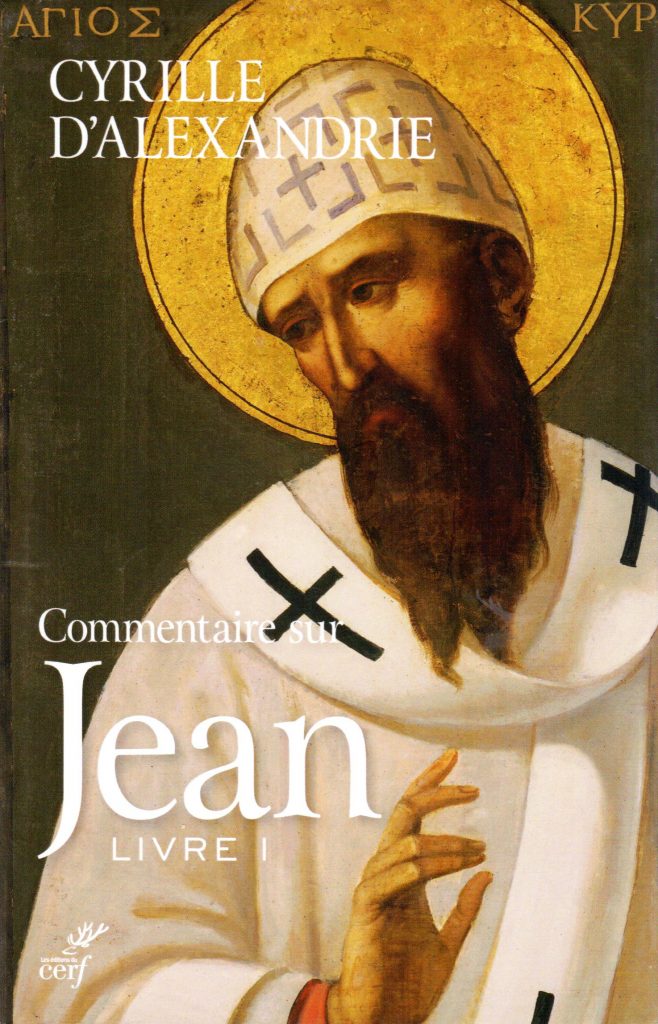 Cyrille d'Alexandrie, Commentaire sur saint Jean. Tome I (Livre I). Greek text, introduction, translation, notes, and index by Bernard Meunier, collection "Sources chrétiennes " #600. Paris, Éditions du Cerf, 2018, 634 pages.
It is no coincidence if volume 600 of the "Sources chrétiennes" collection happens to be this book: it is a tribute to Bernard Meunier, who worked on the edition, translation, notes, and introduction. For several years, after Jean-Noël Guinot and before Guillaume Bady, he brilliantly directed the Sources chrétiennes Institute, dedicated for more than sixty years to the scholarly publication of Patristic texts. As for every hundredth volume in this collection, it is also the work of a major author.
The Gospel of St. John had been commented by several predecessors of St. Cyril of Alexandria, the best known being Origen and St. John Chrysostom. But St. Cyril's commentary is the longest in range: in 12 books, he comments the whole Gospel text verse by verse (except John 8:1-11, absent from the Alexandrine text Cyril uses and from most of the ancient Greek manuscripts; and except John 10:18-12:48, the exegesis of which appeared in books VII and VIII. Only fragments were preserved). It is also particularly developed, filling almost two volumes of Migne's Greek Patrology (PG 73 and 74). And in Cyril's own work, it is also the most developed and best preserved exegetical commentary.
Although the commentary takes into account all aspects of the text, it is dominated by dogmatic considerations, as Cyril's major concern was to refute the Arian heresy when he wrote it. It is indeed a written book, and not a collection of homilies. With this project in mind, we can determine it probably took several years to write the work, at about the same period as his Thesaurus and Dialogues on the Trinity, that is, between 424 and 428/9. As far as Christology is concerned, Cyril's vocabulary is still hesitant, even clumsy. The Nestorian controversy, coming later, will force him to refine his vocabulary. Nevertheless, Bernard Meunier considers that the book "clearly witnesses to mature theological thinking".
This volume contains Book I of the Commentary and is devoted to the commentary on the first verses of the Gospel (Jn 1:1-18), today designated as the "Prologue". It is not surprising that Cyril's exegesis, dealing with this hardly narrative but rather highly dogmatic text, is characterized by a theological reading and, in this anti-Arian context, by a clear anti-heretic orientation. Above all, it is about affirming the divinity of the Word and his consubstantiality with the Father, against various doctrines, especially Arianism. The question of the Holy Spirit remains discreet here, but it will be addressed in books V, IX, and XI.
Bernard Meunier is a well-known specialist of Cyril, notably thanks to his dissertation, Le Christ de Cyrille d'Alexandrie, l'humanité, le salut et la question monophysite [Cyril of Alexandria's Christ, humanity, salvation, and the monophysite question] ("Théologie historique" collection #104, Beauchesne, 1987). His excellent introduction provides a synthetic presentation of the whole of the Commentary, while privileging, as it should, Book I published here.
The Greek text has been published at new cost, although it contains few variations compared to the Pusey edition, which was used as a reference so far. The translation is the first in French.
We look forward to the publication of the following books (in 10 volumes), the preparation of which is coordinated by Bernard Meunier and Marie-Odile Boulnois. Several collaborators are involved and already at work.
Book review written in French by Jean-Claude Larchet