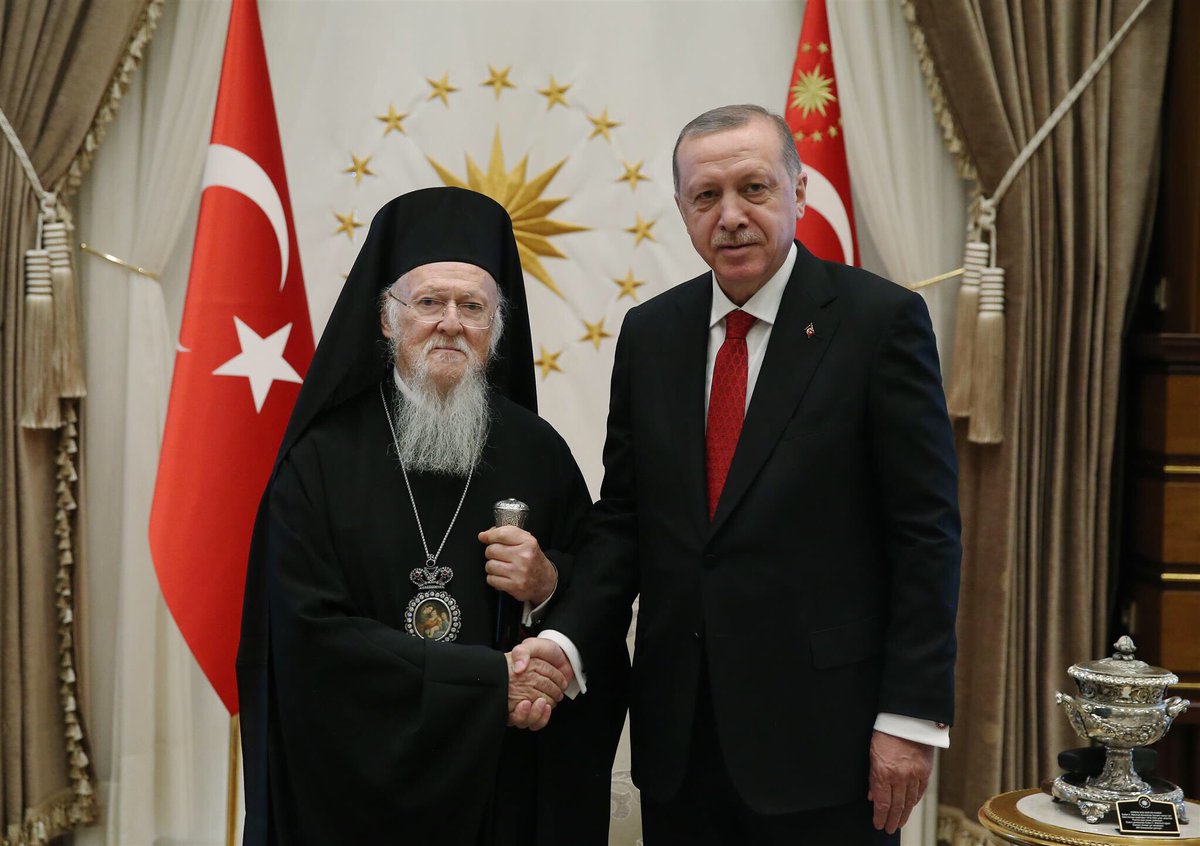 Turkish President Recep Tayyip Erdogan today proposed that Athens reopen a closed mosque for nearly two centuries and add a minaret to it in exchange for the reopening of the Greek Orthodox Halki Seminary off Istanbul.
During a visit to the Turkish economic capital at the beginning of February, the Greek Prime Minister Alexis Tsipras had visited Halki seminary, which trained the future priests of the diocese of Constantinople until its closure in 1971 by the Turkish government, in the middle of the conflict between Athens and Ankara on the Cyprus issue.
"You want something from us, you want the Halki seminary. I say okay, let's reopen Fethiye Mosque," said the Turkish president at a public meeting in Edirne province (northwest) ahead of the local elections on March 31st.
Fethiye Mosque located in Athens was built in 1458 during the Ottoman occupation. It has stopped being used as a mosque in 1821, and it has no minarets, perhaps destroyed during the conflict of emancipation with the Ottomans. The Greek government assured it will be reopen.
"They say 'we are going to reopen the mosque' but I ask, why is there no minaret? Can a church be a church without a steeple?" said Erdogan, referring to his meeting with Alexis Tsipras.
Recep Tayyip Erdogan had previously submitted the reopening of the Halki Seminary to reciprocal measures on the part of Greece, in order to improve the rights of the Turkish minority.
Source in French