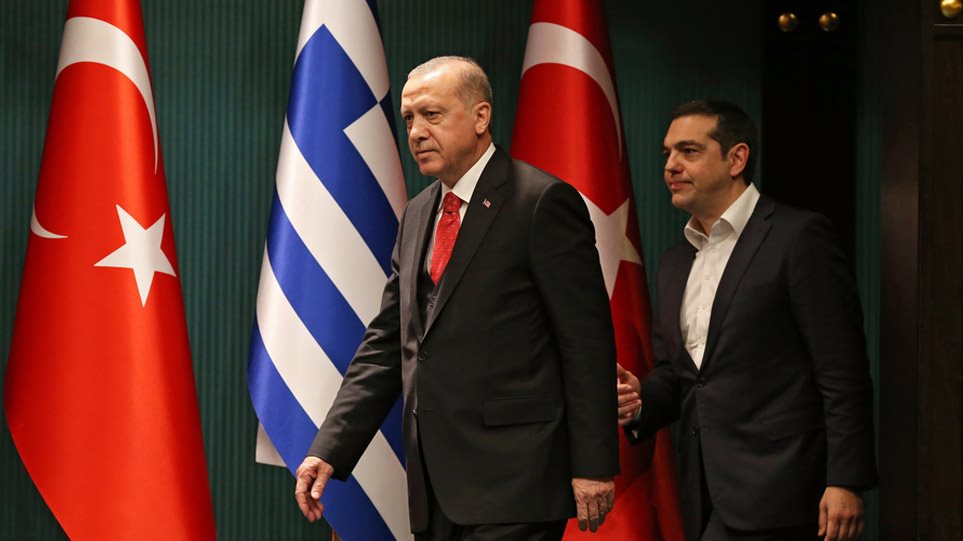 On February 6, on the occasion of Greek Prime Minister Alexis Tsipras's visit to Halki Theological School, Turkish President Recep Tayyip Erdoğan stated that it "has been unfortunately closed since 1971".  And for this reason, he said, the question is raised by every Greek Prime Minister. "As you know, the Theological School has been closed since 1971. However, we are not the ones to blame for it. We were not ruling at that time. When I went to school, the religion teacher sometimes took us there. There were so many books, around 38,000, can anyone read them all, I wondered? When I was in high school, I was impressed by that and there were only a few students then. Unfortunately, it was closed In 1971," said the Turkish president.
"Unfortunately, there's now no teaching there. Of course, Mr. Tsipras and his predecessors have been putting this issue on the agenda many times. Whenever the question of the theological school is brought to the table, whenever I am asked about it, I reply, 'Go to Western Thrace as well, so that we can deal with the issue of the muftis".
Mr Erdoğan continued, "At one point, the Patriarchate Holy Synod consisted of seven people. I told the Ecumenical Patriarch, Give us a list of those who could become members of the Holy Synod, and I will give them citizenship and Turkish nationality, so that the Holy Synod can work'. He gave us names, and we gave them the Turkish nationality. Currently, the Holy Synod operates normally with 15 members. We arranged things to respond to the needs of the Patriarchate," concluded Erdoğan.
The president wished Alexis Tsipras a good visit to Halki.
The previous week, Patriarch Bartholomew expressed the hope that the meeting between Mr Tsipras and the Turkish President in Ankara would be the sign of a favorable development regarding the reopening of the Halki Theological School.
"The fact that the visit between the Greek Prime Minister and the Ecumenical Patriarch will not take place at the Phanar for once, but in Halki, is a special symbol. We all know how much we wish and need the reopening of our Theological School, since its operation was unjustly suspended almost half a century ago", explained the patriarch.