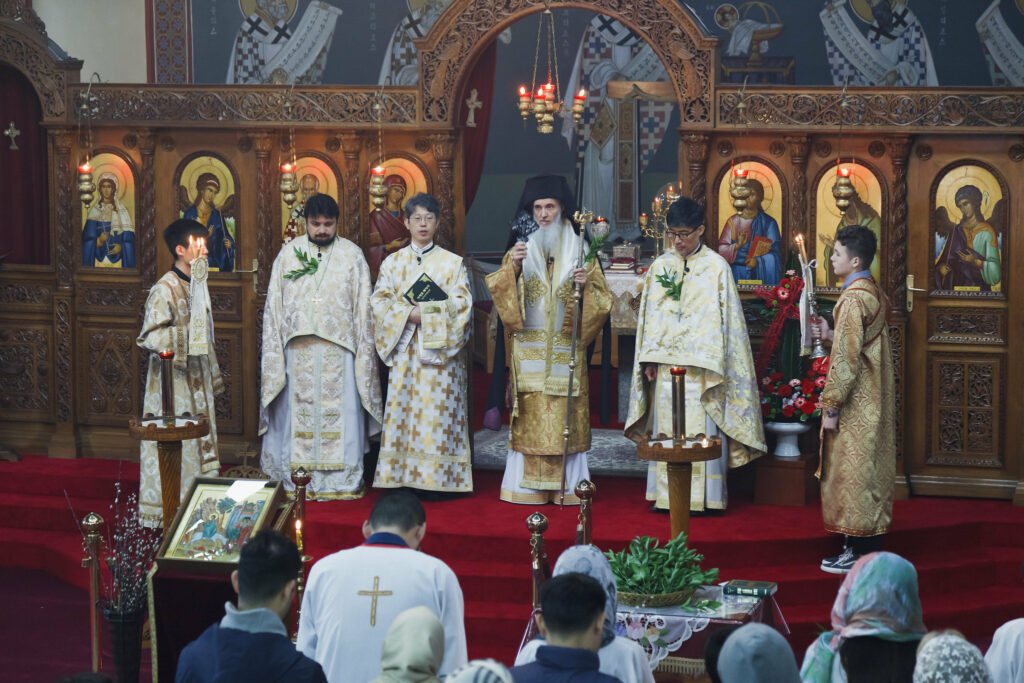 Your Eminence, thank you for speaking with me. We were informed by the media that the Moscow Patriarchate has recently established a "Diocese of South and North Korea." Can you please comment on this development?
Thank you, as well, Mr. Sotiropoulos, for this opportunity.
It is unfortunate that our Russian brothers did not listen to our appeal, which we made repeatedly with much heartache, not to destroy the canonicity of the Orthodox Church in Korea. It is a great pity and a scandal to the local faithful that, under the pretext of their disagreement with the Ecumenical Patriarchate on the issue of Autocephaly for the Orthodox Church in Ukraine, the Moscow Patriarchate has established an Exarchate and Diocese within the jurisdiction of the Ecumenical Patriarchate in the Far East and throughout East Asia.
To me, and likely for readers as well, the references to "canonicity" and "pretext" stand out in your response. Please explain what you mean by these terms.
I will gladly answer your question.
By using the term "canonicity" I mean that until just before Christmas 2018 there was only one Orthodox Church in Korea, that of the Ecumenical Patriarchate, which was – please allow us the term – a "model" for Orthodoxy all over the world. There was a single local bishop, the Metropolitan of Korea, because we, as a Church, do not separate the country – as the great powers unfortunately divided it between South and North 70 years ago. Under the Metropolitan of Korea's omophorion all Orthodox Christians who reside on the Korean peninsula belonged to the one, unified Church regardless of their ethnicity. In other words, in Korea, for many decades, we have been following the canonical tradition of the Ancient Church, which was the existence of a single Bishop in each geographical area who, as the responsible spiritual father, cared for the liturgical and pastoral needs of his multinational flock. The anomalous phenomenon of the existence of many bishops, and indeed of the same title and in the same region, is a situation that emerged with the emigration of Orthodox believers during the 19th century from Orthodox countries to the New World. Anyone who has even a basic knowledge of the Church's Canon Law immediately understands its irregularity. Moreover, the decision of the Fourth Pan-Orthodox Conference for the Orthodox Diaspora at the Orthodox Center of the Ecumenical Patriarchate in Chambesy (June 6-13, 2009), which was signed by all Orthodox Churches, including His Beatitude Kyrill, Patriarch of Moscow, called for the restoration of the canonical order of the Ancient Church. This official decision shows clearly that the recent act of the Moscow Patriarchate in Korea, and in other parts of the Far East, East Asia, Europe, and Latin America, are entirely anomalous or contrary to Orthodox ecclesiology and canonical tradition.
Click here to read the full interview
Source in English (with picture)