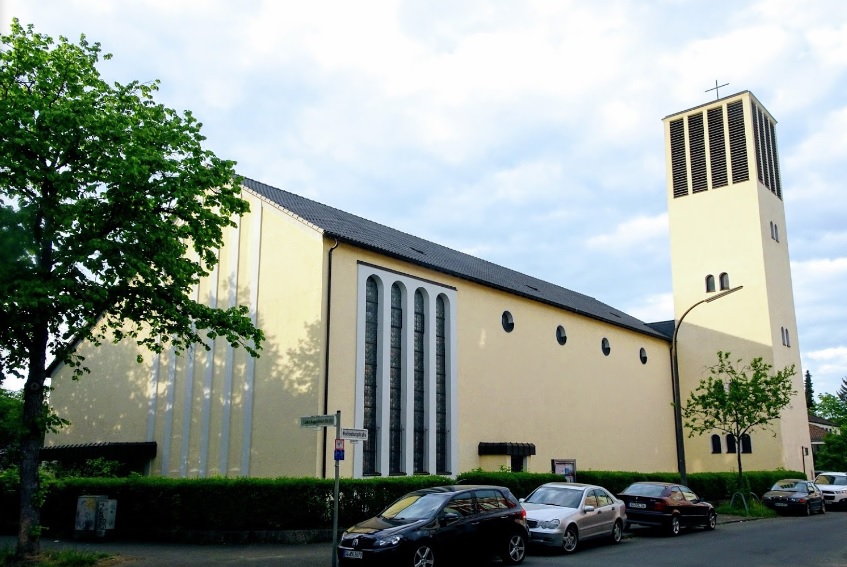 A joint pastoral meeting between the Moscow Patriarchate and ROCOR clergy of the dioceses of Germany took place in Bonn in the Church of the Protection of the Mother of God (Moscow Patriarchate).
The meeting started on October 1st with the evening service. After it and dinner, the priests had the opportunity for fraternal conversation. October 2 started with the Divine Liturgy celebrated together. It was presided by Archbishop Mark of Berlin and Germany, Archbishop Tikhon of Podolsk and Archbishop Agapit of Stuttgart. During the services, they prayed for the unity of the Church, as well as for the repose of the soul of Archbishop Theophanes, who for many years led the diocese of Germany (Moscow Patriarchate).
The meeting was opened by Archbishop Tikhon. In his report, he referred to the history of pastoral meetings in Germany and to the current ecclesiastical events. In his speech, Archbishop Mark called for a closer collaboration of parishes, for the common celebrations of the clergy of the parishes of the same region. Bishop Mark also shared his emotion about the events in the Ukraine, especially as the Synod Ukase (suspending the concelebration with the hierarchs of the Patriarchate of Constantinople, as well as the participation in commissions led by the representatives of the Patriarchate of Constantinople), directly affects the development of Orthodoxy in Germany.
At the episcopal conference, which brings together all the Orthodox bishops on the territory of Germany, there are commissions that deal with the translation of liturgical texts, coordinate the teaching of catechism, and a theological commission. The bishops called for strengthening prayers for the unity of the Church and for her peaceful life.
As for Archbishop Agapit, he mentioned the development of Orthodox ecclesial activity. In this regard, local Orthodox Churches relate to each other in German. The result of these common actions has begun to make Orthodoxy appear as one Church in society and in the state. It has been a great success and is helping Orthodoxy in Germany. But unfortunately, this unity is now challenged.
They also talked about their joint work with the youth. A report is planned on this topic by Father Alexis Veselov (parish of Krefeld), more precisely on the mission of the Church to the youth in the conditions of contemporary Europe.
Archpriest Ilya Limberger reported on the experience of teaching catechism in German schools. In some German States, catechism is a compulsory subject in schools, and the Church is allowed to teach Orthodox doctrine.
They are planning a lecture by Alexei Osipov, a professor at the Moscow Orthodox Theological Academy, on the choice of religion made by holy prince Vladimir,equal of the Apostles.
On October 3rd, a public holiday in Germany, the meeting began with the common celebration of the Divine Liturgy. Pastoral discussions on current topics continued.
At the end of the pastoral meeting, a joint declaration of the clergy of the Russian Orthodox Church in Germany is planned, as well as a letter to the hierarchy.
Source in Russian