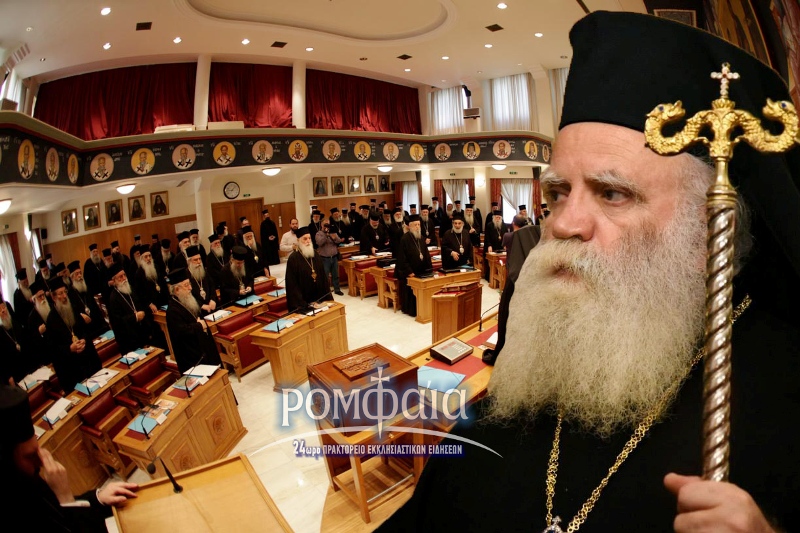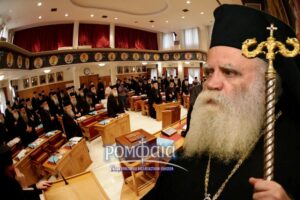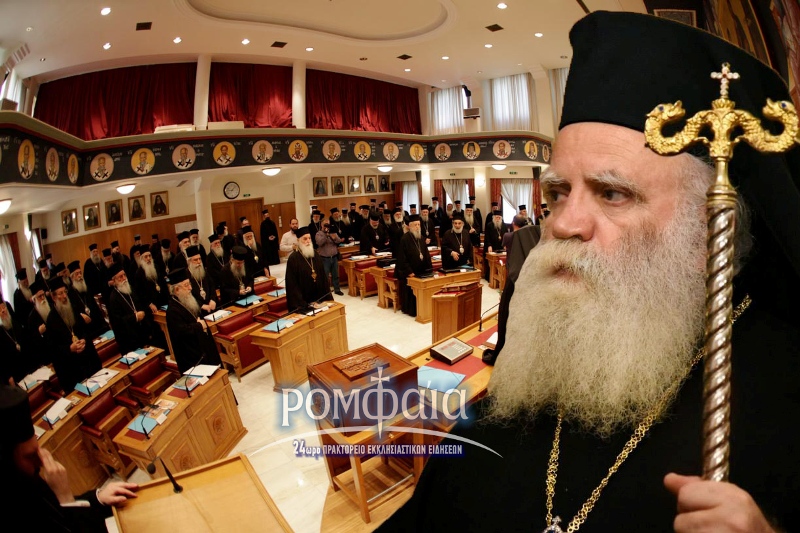 On October 15, Metropolitan Seraphim of Kythira asked Archbishop Ieronymos of Athens to immediately convene the Assembly of Bishops in Greece in order to consider the Ukrainian question. Among other things, he mentioned that the lifting of the excommunication affecting Filaret, the former Metropolitan of Kyiv, did not follow the regular procedure at the Synodal Court of Constantinople. And also that it was advisable to prevent a schism between Greek and Russian speaking Orthodox Churches.
Note that this letter was sent right before the meeting of the Russian synod.
"Your Beatitude,
With respect and compunction, in view of the very serious and critical developments in the already strained relations between the Ecumenical Patriarchate and the Russian Patriarchate, I would like to insist on the following:
1) During its October session (October 10, 2018), our permanent Synod, unanimously (only one bishop expressed reservations as to the immediate application of the decision) decided that our Church of Greece, addressing all local Autocephalous Orthodox Churches without exception, should express its great anxiety and concern regarding the hot topic of Ukraine, and that it should declare that its members fervently pray for the appeasement and good of the holy local Orthodox Churches of God, and for the peace of the whole world. This irenic and salvific message has not yet been published, as far as I know, despite the urgent nature of the issue.
2) In the meantime, two events happened: first, the Patriarchal Synod of Constantinople has restored the former schismatic, deposed, and anathematized Metropolitan Filaret of Kyiv, without the decision of any synodal tribunal. And the patriarchal synod of Russia has been urgently summoned to address the decision of the Synod of the Patriarchate of Constantinople.
3) As the outbreak of a "civil war" is imminent in Ukraine, as well as a ruthless persecution of the canonical Orthodox Church of Ukraine, and a major and irreparable schism between the Greek and Russian speaking Churches, and since the Orthodox Church of Christ must in no way become the instrument of the aims and appetites of the powerful of this world, at the cost of incalculable spiritual damage for her, I express the most urgent request for an immediate meeting of the assembly of bishops of the Church of Greece, in order to examine this unfortunate crisis from the canonical point of view, for the whole Orthodox world is turning its attention to our most holy Autocephalous Church of Greece, since it is here that Orthodoxy and Hellenism breathe together. 'Opportunities do not wait'.
+ Seraphim, Metropolitan of Kythira ".
Source (with picture) in Greek