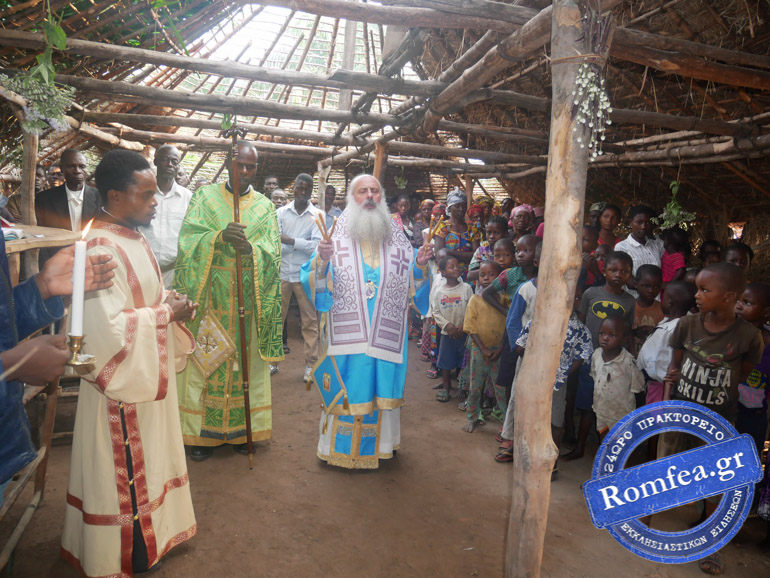 About 500 people gathered in a church made with branches for this important event, as they have been waiting for a priest since 2013. This happens in many parishes, because of numerous practical difficulties for priests to come to these remote regions of Congo to confess and give Holy Communion to the faithful.
The Divine Liturgy took place in absolute silence, in an atmosphere of order and piety. Metropolitan Theodosius promised parishioners he would send them a priest to celebrate the Divine Liturgy, to confess, and baptize the catechumens, every other month and for major feasts. The hierarch also called on all the faithful to pray, so that God may send a godly man to build a church for them.
After the liturgy, a requiem office was celebrated for those who had no funeral service in recent years, due to the absence of priests. Finally, the Metropolitan spoke about Patriarch Theodore II of Alexandria, the spiritual father of all the African Orthodox, who cares and works hard for all his African brothers and sisters, and he conveyed the Patriarch's greetings to all.
Source in Greek