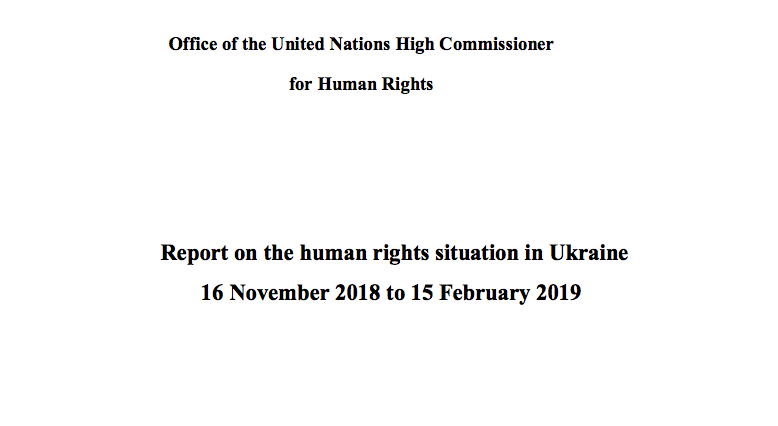 In their latest report, the UN High Commissioner for Human Rights (OHCHR) mention violations of the rights of the Ukrainian Orthodox Church.
They documented incidents that could be perceived as acts of intimidation against members of the Ukrainian Orthodox Church (Moscow Patriarchate). During the period under review (November 16, 2018-February 15, 2019), the SBU opened four criminal investigations in several regions of Ukraine for incitement to religious enmity and hatred. One of these cases carries an additional charge of high treason, without notifications of suspicion.
The SBU conducted searches of the premises of the Ukrainian Orthodox Church (Moscow Patriarchate) and at the places of residence of its clergy, subjecting some of them to interrogation.
On December 20, 2018, the Ukrainian parliament launched a process of mandatory name change for religious organizations affiliated to religious centers in the Russian Federation. OHCHR is concerned that this process primarily targets the communities of the Ukrainian Orthodox Church and may be discriminatory.
"OHCHR is also concerned that the Parliament warranted restrictions on access of the clergymen of such organizations to the premises of the Ukrainian Armed Forces on the basis of national security considerations, which contravenes article 18(3) of the ICCPR" (International Covenant on Civil and Political Rights).
Following the establishment of the new Church, a number of religious communities decided to join her. OHCHR has received reports that in a few cases, the transfers were not voluntary and were undertaken by state or local authorities, or even by representatives of far-right groups, who were not members of these religious communities.
Source in English