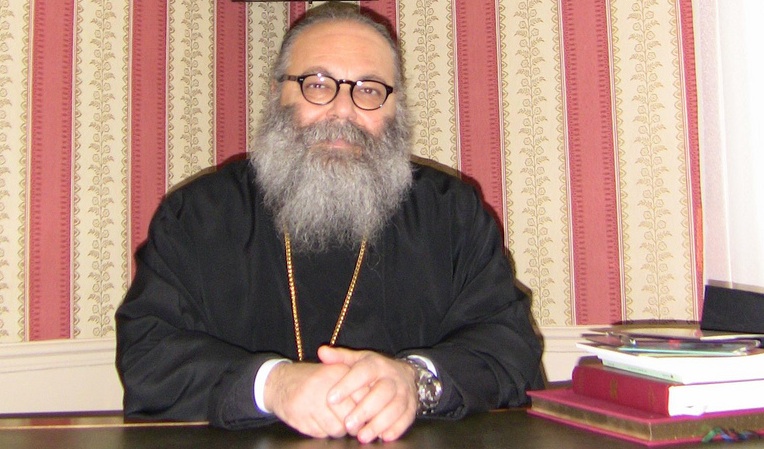 Patriarch John X of Antioch expressed his support to the Russian Orthodox Church, speaking out against the schism in the Ukraine, said Dmitry Sablin, a Deputy of the State Duma, to the Russian agency Interfax, after meeting with Patriarch John X in Damascus.
"The Patriarch mentioned that the Church of Antioch is supporting the Russian Church and is against the schism in the Ukraine".
According to the parliamentarian, during the interview, the patriarch of Antioch spoke about the situation of Christians in Syria, about the difficulties and persecutions they endured during the war years, when many Christians had become the victims of terrorists.
"The patriarch's younger brother, Metropolitan Paul of Aleppo, was kidnapped five years ago by the fighters of the so-called opposition, and we have no news about him, highlighted  D. Sabline. "After the American strikes on Syria in April 2018, Patriarch John, together with the leaders of other Christian churches, made a statement in which he called on all the churches in the countries that participated in the strikes to fulfill their Christian obligations coming from the teaching of the Gospel, to condemn this aggression, and to call on their respective governments to defend peace, " added Sabline.
Patriarch John addressed words of deep gratitude towards Russia and its Church, mentioning his recent meetings in Moscow with Patriarch Kirill and President Vladimir Putin. "The Patriarch thanked the Russian Veterans Association Boevoe Bratstvo (Боевое братство) "for helping to restore an ancient holy site, the Holy Convent of Saint Thecla in Maaloula. The place was damaged by  terrorists, but thanks to the help of Russia, monastic life will restart, " concluded D. Sabline.