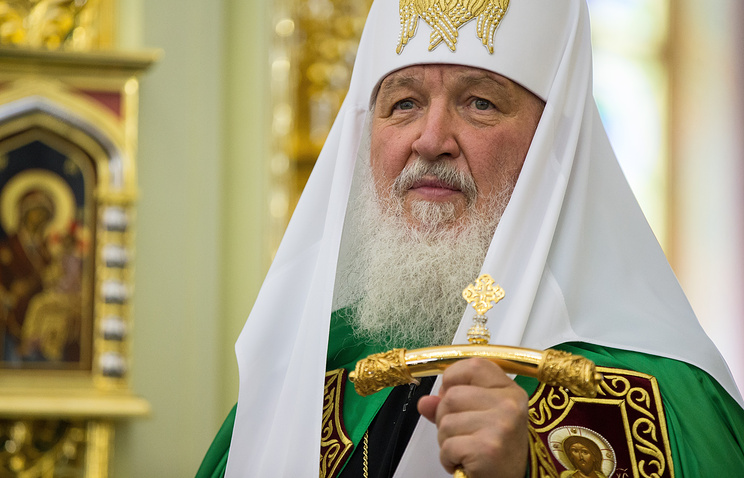 Priests' families must be the diocesan bishops' utmost concern. This is what Patriarch Kirill of Moscow said at the session of the Supreme Council of the Russian Orthodox Church in Christ the Savior Cathedral, Moscow on March 20th.
"The bishop must not interfere in the life of the clergy, but he must be a good father, a counselor, a man ready to help when family life is put to the test. Unfortunately, this does not always happen that way, and even having contact with the clergy, bishops do not always know what happens in priests' families. While I was Metropolitan of Smolensk, I enjoyed organizing meetings of priests with their wives. I thought it was very important. First, it gave me the opportunity to see their relationships, to see the wives of the priests. If you see the priest more or less often, his family life remains however hidden. I think these meetings produced a positive impression on the clergy as well. That is why I would appeal to all the diocesan bishops, calling on them not to exclude the concern for the family welfare of the clergy from the domain of their archpastoral responsibility", insisted the Patriarch.
As he pointed out, there is currently a negative dynamic related to the preservation of priests' families and to the general atmosphere in these families. One of the causes of the deterioration of the situation, continued the primate, is the detrimental effect of mass culture. "The families of the clergy do not live in isolation, so everything that concerns each man, his mind and his heart, also concerns the priests' family," said the patriarch.
The primate also called for multiplying efforts to strengthen family values ​​and defend the new generation against the propaganda of "free love". "Family morality, also among priests' families, is not a given. Family integrity is the field of constant efforts directed towards the strengthening of the matrimonial union. We know both priests and lay people, for whom the family is really a small church. However, this church is built by labors blessed by God. It is not being built simply because one spouse is a priest, and the other has been raised in the Christian spirit. This is not enough, because every day of married life can bring challenges to family relationships, also because of the negative influence on family relationships from the outside," explained the patriarch.
He stressed that the priest cannot justify his non-participation in family life by his pastoral workload. "Be that as it may, the family must occupy an important place in the life of every married priest. Because the family life of the priest, especially in a rural community where everyone knows about everyone, is very important. It must absolutely be a life that everyone would like to follow as an example. Therefore, preparation for family life should be the focus of our attention, especially when we talk about the education of seminarians, and their preparation for pastoral service," concluded Patriarch Kirill.
Source in Russian