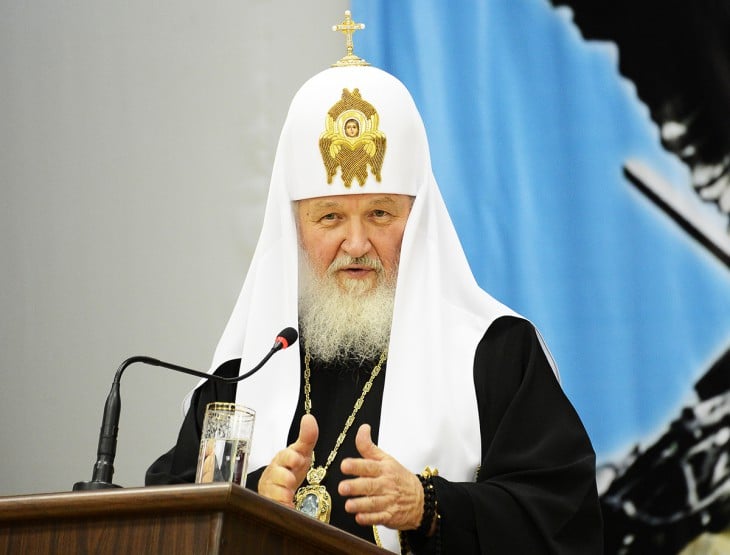 Patriarch Kirill of Moscow remains optimistic about the future development of the crisis in world Orthodoxy, following the actions of Constantinople in Ukraine. "The point of no return is the end of existence. Each of us will experience such a point when our physical life ends. But as long as we live, as long as the Church lives, no point of no return must exist, and I am sure this will not happen", the Patriarch told reporters on the eve of the 10th anniversary of his enthronement.
The primate reminded us that one of the meanings of the word "crisis" is "judgment". "In this sense, the judgment of God is upon us all, and first of all on those who initiated a crisis of this kind," he continued. "You cannot joke with life circumstances, you cannot create schisms, you cannot go against the will of God, you cannot preach a thing and call on people to act accordingly, but then behave in ways absolutely contrary to your preaching".
The patriarch recalled the words of the Gospel: "you will know them by their fruits" (Matthew 7:16). "Where there is schism, there is hatred. We see it in churches being seized, in priests being beaten up. Can we spread the word and righteousness of God through violence and deception, and rely on political forces? Can we spread the will of God thanks to a political party? Never!" stressed the primate.
He added, "There is hardly need to be clairvoyant. Just look more closely at what is happening around you, and you will immediately see which side truth is, and where the Lord is.
To conclude, Patriarch Kirill expressed his wish that the Church "never deviate from the way indicated by the Lord, so that no temptation incites us to make mistakes that could negatively impact human salvation".
Source in Russian