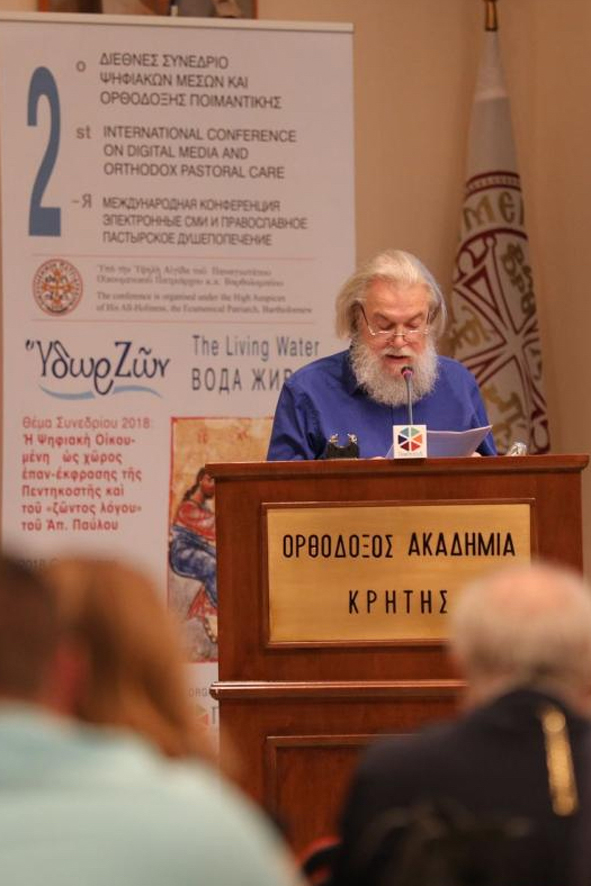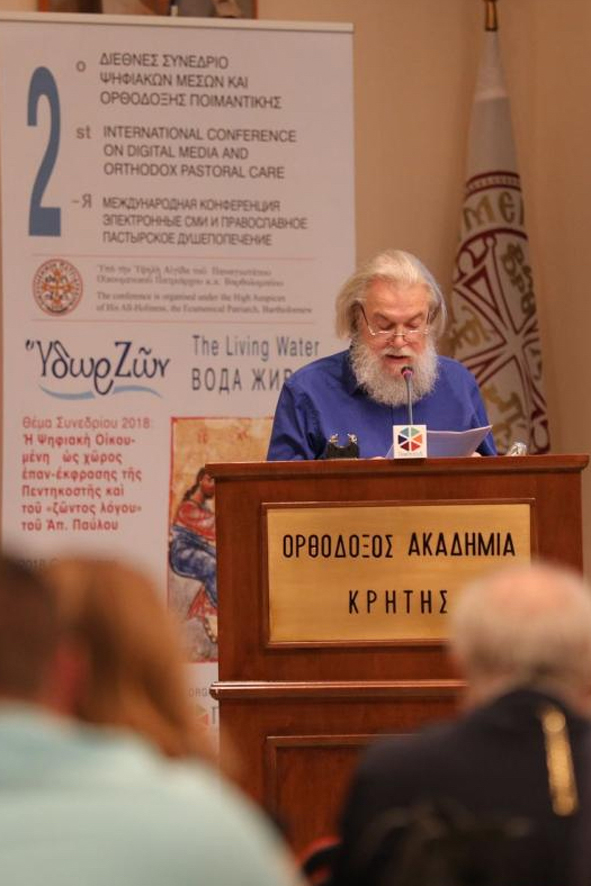 Lumina de Duminica, the weekly section of Ziarul Lumina, the national newspaper of the Romanian Church, just published the text of the conference given by Jean-Claude Larchet at the 2nd International Symposium on Digital Media and Orthodox Pastoral held this past June 2018 at the Crete Academy in Kolymbari. It is entitled: "Discernământul, virtutea care ne scapă de sclavia digitală".
On this occasion, the author of Malades des nouveaux médias [Sick with the New Media], published in French in 2016, asked all local Churches to explicitly include fasting and abstinence from the Internet and social networks in the Lenten rules, thus making these periods some regular "courses" of "digital detox", for the benefit of a development of the spiritual life that Lenten periods are meant to promote. This conference was particularly noted, as evidenced by the reactions of the Romanian press (Basilica, the patriarchal agency, and Doxologia, Nouati ortodoxe), and presses in other languages: Russian, Greek, and English.
The text of his conference in available here in English.