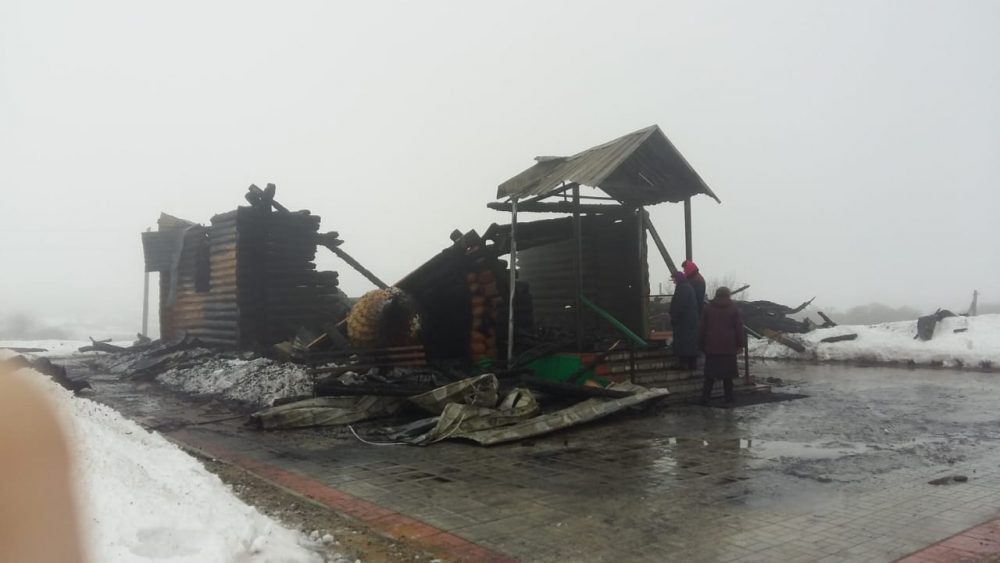 Blessed John of Kochetovka's relics were spared by the fire that destroyed Archangel Michael Church in the village of Kochetovka, in the region of Penza, Russia.
"The church burned down, but by the mercy of God, the relics of Blessed John Kochetovka, the saint of Penza canonized in 2018, are intact", said the diocesan statement.
The fire started on the night of March 10, 2019: the bell tower first burned, then the roof, and walls of the wooden church. The clergy and locals tried to extinguish the fire themselves, but the flames spread too quickly. Firefighters arrived thirty minutes after the disaster. The fire seems to have been caused by electrical malfunction.
St. John's relics were temporarily transported to Transfiguration Monastery in Penza.
Blessed John, a fool for Christ, was born on January 1, 1839 in Kochetovka. During a visit to the Kyiv Caves Lavra, he received the blessing to live as a fool for Christ, which he did for twenty-six years until his death. He lived in absolute misery and total love of neighbor, distributing all he received. He had the gift of prophecy, often anticipating fires. He was revered by the faithful for his humility, his gentleness, his gift of prophecy, and his prayer that performed miracles. He died on June 12, 1886 at the age of 47 and was buried near the altar of the parish church. He was locally canonized on July 14, 2018.
Source in Russian