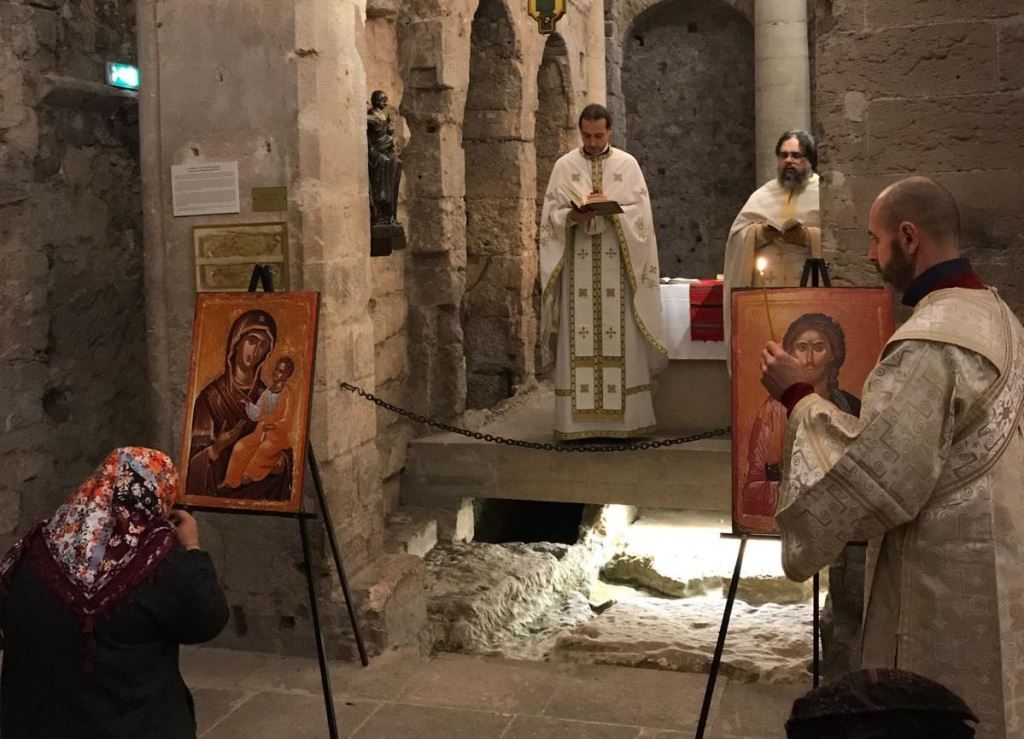 On St. John Cassian's feast day, several priests of the Romanian Orthodox Metropolis of Western and Southern Europe celebrated the Divine Liturgy in the crypt of St. Victor Abbey in Marseille.
This monastery was founded by Saint John Cassian around 415. It is the oldest in France. The liturgy was celebrated by Father Simeon Mureşan, a priest at the Three-Holy-Hierarchs Church in Marseille, and Father Mihai Antonin of the Saint-Jean-de-Cassien Church in Aix-en-Provence.
Many Romanians from France participated and venerated the relics of St. John Cassian present in this monastery.
With Metropolitan Joseph's blessing, a pilgrimage to St. John Cassian's relics will be organized for the eleventh time. It will take place early May.
Source in Romanian (with picture)