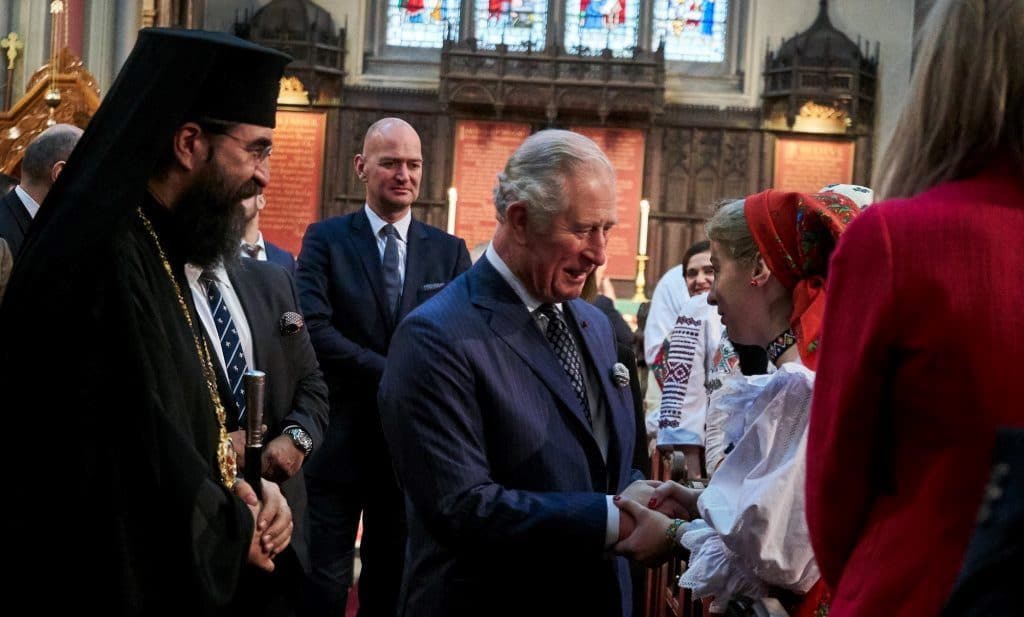 On February 14, 2019, accompanied by Metropolitan Joseph, Prince Charles visited the parish of Saint George in London, and met there with several hundred Romanians who live and work in the British capital. Among them were doctors, teachers, construction workers, artists, and representatives of civil society.
A service was celebrated afterwards.
According to official statistics, more than 400,000 Romanians live in the United Kingdom.
Source (with picture) in Romanian