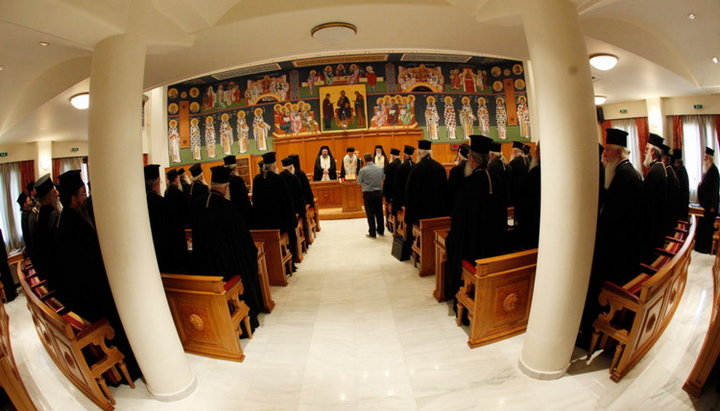 According to exclusive information from the Greek agency Romfea.gr, the agenda does not include the Ukrainian question.
The Assembly will consider the following topics: the low birth rate as a major national problem, youth unemployment, the inability to found new families, the growing licentiousness, single-parent families, same-sex couples, the consequences of digital technology and technical spirit in the role and mission of the Church, and  the challenges of artificial intelligence. 
In addition, there will be appointments of assistant bishops and metropolitans for vacant seats. 
Regarding the absence of the Ukrainian issue on the agenda of the Assembly of Bishops of the Church of Greece, Archpriest Nikolai Danilevich, the Vice-President of the Department of External Relations of the Ukrainian Orthodox Church, said the following, "It's a fair decision. The overwhelming majority of hierarchs of the Orthodox Church of Greece are opposed to the recognition of the "Orthodox Church of Ukraine" [Metropolitan Epifaniy]. Isolated hierarchs are not so much for recognizing it as for supporting the Phanar. Thus, this question can cause division within the Orthodox Church of Greece. And Archbishop Jerome understands it."
Source in Russian