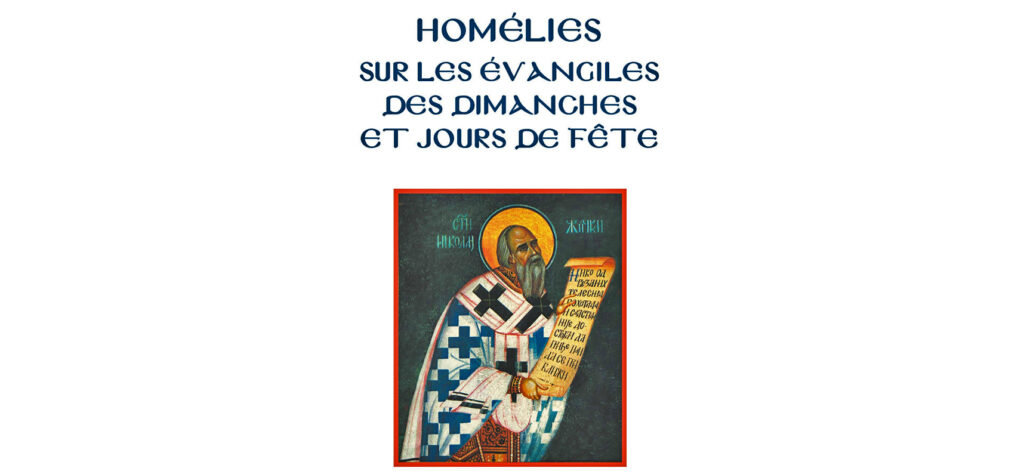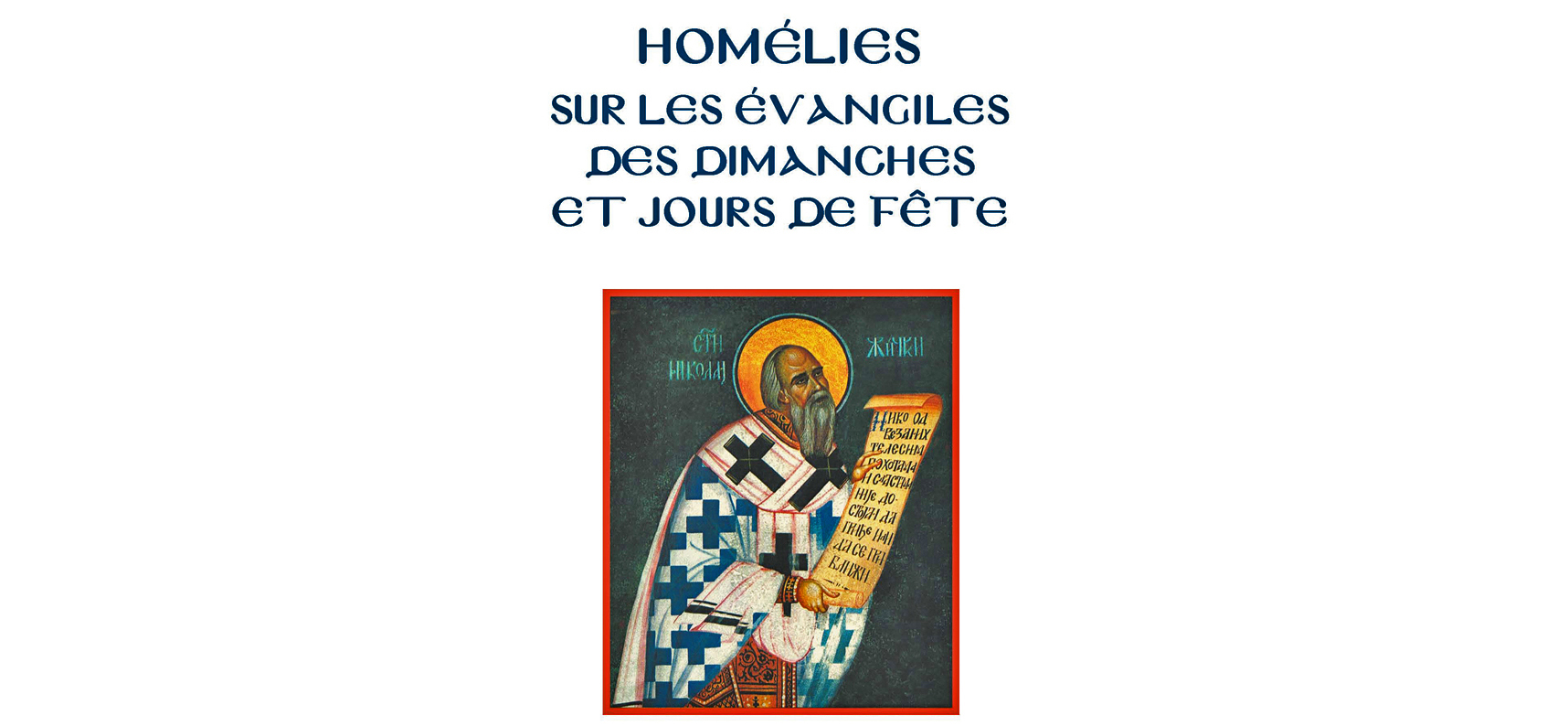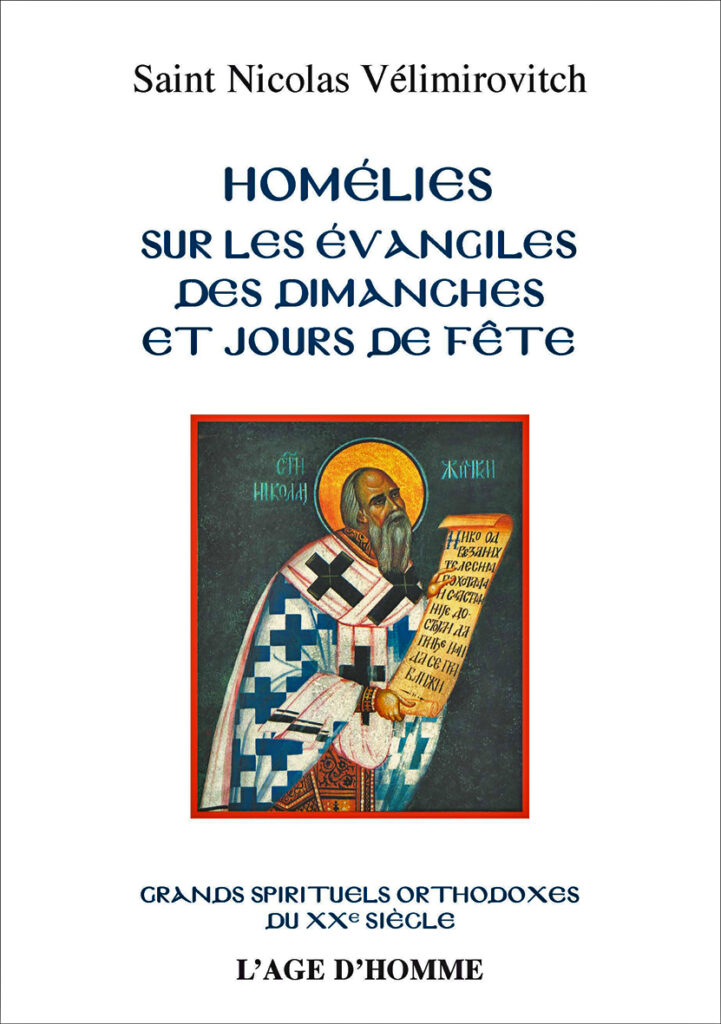 On the occasion of the reprinting in French of the "Homilies: A Commentary on the Gospel Readings for Sundays and Feast Days Throughout the Year", by Saint Nikolai Velimirovich, author Jean-Claude Larchet wrote a presentation of the work.
Please enjoy this excerpt in English:
These homilies comment on the Gospel of the day. Their goal is to explain in detail the content of the text. However, they always begin with general considerations related to the main theme, which would be enough as a sermon, if the author was only trying to draw a spiritual lesson from the passage.
These introductions are the occasion for more personal considerations, in which we can recognize the lyrical style very characteristic of this saint, nicknamed "the Serbian Chrysostom". 
And the rest is always a careful and step by step explanation of the Gospel passage. Bishop Nikolai harmoniously combines the two types of exegesis familiar to patristic and Orthodox tradition: on the one hand, he attaches great importance to the literal dimension of the text, to its form, its historical content, its social and religious context, and to the psychology of the actors. On the other hand, he sees allegories and symbols in these Gospel narratives, and highlights their moral and spiritual meaning.
In these comments, despite the obligation to stick to an already well-known text, we find the brilliant capacity of Bishop Nikolai to have an ever new and original approach, while preserving a perfectly traditional content.
That is why his homilies, although they cover often repeated and commented texts, never give an impression of repetition, of something we have already read or heard. Rather, they renew our approach to the Gospel, in a living and often unexpected way.