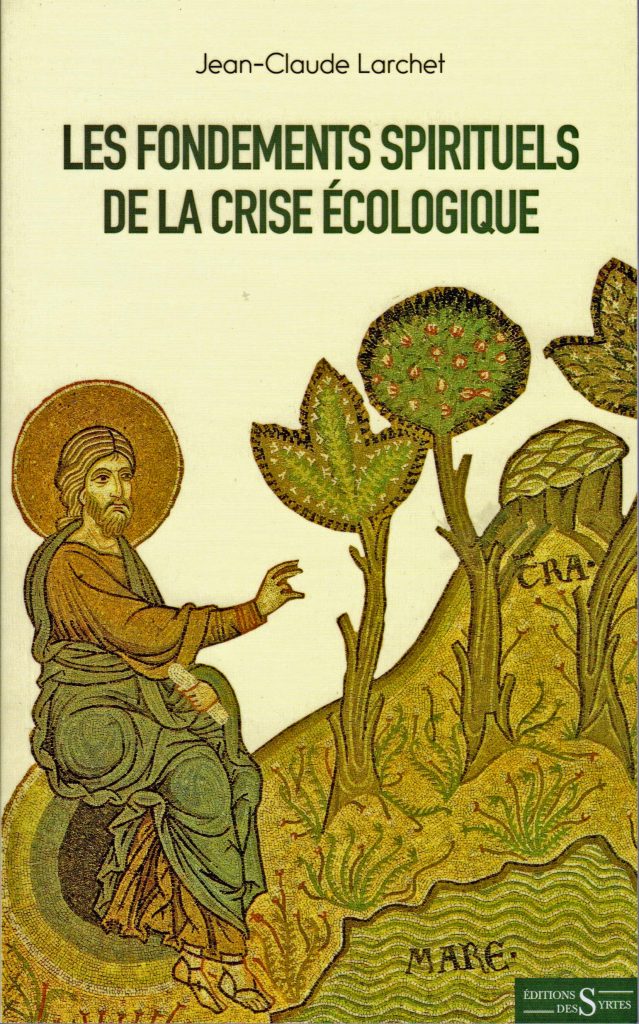 On the occasion of the publication of his latest book, Les fondements spirituels de la crise écologique, [The spiritual foundations of the ecological crisis], Jean-Claude Larchet gave an interview to the editor of Aleteia entitled "The ecological crisis is primarily a spiritual crisis". Please find here our translation of this interview:
At the conclusion of the 24th UN climate conference (COP24), with the various nations having difficulty signing an agreement, Orthodox theologian Jean-Claude Larchet sees the current ecological crisis as a spiritual crisis.
First scheduled to end on Friday, December 14, the 24th UN Climate Conference (COP24) in Katowice, Poland, was expected to follow some kind of tradition and extend somewhat, in order for the 200 or so participating countries to reach an agreement concerning the implementation of the Paris Agreement. "The roots of the ecological crisis we are currently going through are very old," said Orthodox theologian Jean-Claude Larchet, the author of the book entitled The Spiritual Foundations of the Ecological Crisis, to Aleteia. According to him, it is first of all a spiritual crisis.
What is the origin of the ecological crisis we are going through?
Jean-Claude Larchet: The roots of the ecological crisis we are currently going through are very old. And it is first of all a spiritual crisis. Until the end of the Middle Ages in Western traditional society, there was a keen sense of the sacredness of nature. People were able to perceive the presence and the action of God in it, and so they respected it. During the Renaissance, humanism developed, and people lost their perception of a connection between God and nature. Nature was then only considered as an object, usable by people for their own ends, as a set of resources to be exploited. During the same period, Descartes developed the idea that the human task was to become master and possessor of nature. Humans then claimed for themselves a power over nature that was previously recognized only being God's. It was then no longer a question of respect, but of domination and unlimited exploitation. This attitude developed in the late 19th and 20th century, with the growth of industry and intensive agriculture sparked by capitalism. Based on the rationalism of the Enlightenment, sciences replaced the intuitive and contemplative approach of nature with a cold and rational approach. Technology turned the respectful use of nature into a frenzied and destructive exploitation of its resources, with a growing development called "progress".
What is progress?
There has been a considerable change in the way progress is understood. In our Western society, as in all so-called "traditional" societies, progress used to be considered spiritually, it was about an inner progress. From the Renaissance onwards, progress has become an external progress, realized only in the material accumulation of goods. There was a transmutation, a devaluation: we went from seeking progress in being to seeking progress in having. But this externalization of the notion of progress completely alienates humanity. Capitalism has imposed the very 'bourgeois' idea that well-being consists in an accumulation of material goods and in the enjoyment of constantly renewed consumerism objects. The logic of indefinite growth in which we currently find ourselves is not the right way out of the ecological crisis: we must rather enter a logic of de-growth and reconnect with a kind of spiritually based well-being, by a return to true values.
What is your opinion on COP 24, on steps considered in regards to climate, etc.?
All this is positive: it is good that people and nations are aware of their responsibilities. But we can see that their actions are extremely limited and that the situation continues to deteriorate. Each nation pursues a goal of economic development incompatible with de-growth, although it is necessary. Powerful national and international lobbies are stronger than nations, and impose their own goals on them – we see it for example when it comes to establishing laws limiting the use of pesticides).
Once again, our problems lie beyond politics and economics. They are real problems of civilizations, of life-style. These problems are related to a certain number of passions that have become structural in our modern civilization: attachment to material goods, greed, that is to say, the desire to have always more, envy, selfish enjoyment of the world… Only by reducing the passions that drive us in our exploitation of nature shall we find a real solution.
In concrete terms, what can be done to put an end to this ecological crisis that you describe?
This requires a spiritual transformation first at the individual level, and ultimately at the society level. Christians have a major role to play here: they have a sense of transcendence, a sense of God's presence in nature, and therefore of the respect due to it. They must find again a contemplative relationship with nature, a Eucharistic use of the goods offered to us by it. Through the practice of fasting and sharing, they also have an experience of sobriety and sacrifice. This experience of sobriety and de-growth – which is a happy experience, as it is accompanied by the rediscovery of the values ​​and joys of the inner life – can be contagious and reflect on the whole society, as indeed society formats its individuals, but it can also be reformatted by them.
Source in French