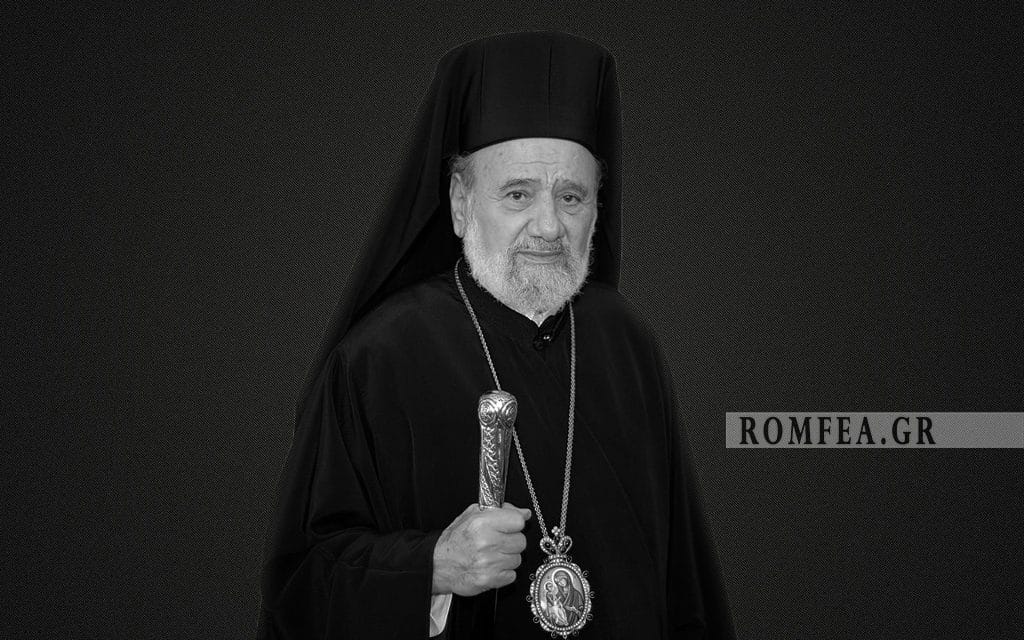 Archbishop Stylianos (Harkianakis) of Australia died on March 25, 2019 at the age of 83, after bravely fighting against his illness. Born in Rethymno, Crete, on December 29, 1935, he studied theology in Halki, where he graduated in 1958.
He was ordained as a deacon in 1957, and as a priest in 1958. He did post-graduate studies in systematic theology and philosophy of religion in Bonn from 1958 to 1966. Among his teachers was Cardinal Joseph Ratzinger, the future Pope Benedict XVI. The future Archbishop Stylianos built his doctoral thesis on the idea that the Orthodox Church enjoyed infallibility when acting in common in conciliarity, for example in the Ecumenical Councils, contrary to the Roman Catholic doctrine which understands infallibility in the person of the pope. After completing his postgraduate studies, he was promoted to professor of theology at the University of Athens in 1965.
He was appointed Igumen of Vlatadon Monastery in Thessaloniki in 1966. He was a founding member, then the vice-president, and finally the president of the Patriarchal Institute for Patristic Studies located in this monastery. He taught systematic theology at the Aristotelian University of Thessaloniki from 1969 to 1975.
He was elected the Metropolitan Titular of Melitopolis in 1970, while remaining at Vlatadon Monastery, being the exarch responsible for Northern Greece and Mount Athos.
In 1975, he was elected the archbishop of Australia and exarch of Oceania. He then participated in a number of dialogues between Orthodoxy and other Christian religions. In this field, he was the vice-president of theological dialogue with the Roman Catholic Church and the vice-president of the dialogue with the Anglican Churches. He had been teaching theology and spirituality at the University of Sydney since 1975.
In 1986, he was appointed the inaugural dean of St Andrew's Theological College, where he also taught systematic theology.
He received the International Herder Award in 1973, and in 1980, the Athens Academy National Poetry Prize, for his rich and remarkable poetic work. In 1965, he received an honorary doctorate from the University of Lublin, Poland, and in 2014 another honorary doctorate from the Pedagogical Department of Primary Education at the University of Crete.
Source in Greek