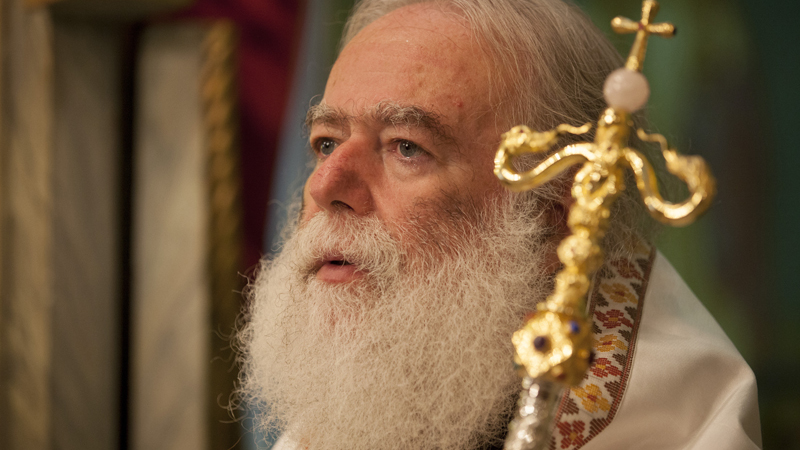 In an interview with the newspaper Ethnos, Patriarch Theodore of Alexandria and All Africa took a stand for the first time on the issue of autocephaly in Ukraine. Referring to the position of his Church on this issue, the Patriarch revealed his pain at feeling the distress and seeing the schism of the Church in Ukraine. at the same time, he shared how well he knew "the Russian Church where I have been spiritually nourished for ten years, and with which the Patriarchate of Alexandria has forged close ties". However, he did admit there was a major problem, that of autocephaly, which "the Ecumenical Patriarch Bartholomew had the right to grant". He specified that the division between the Churches was created by those who opted for autocephaly.
He also spoke about the initiative of the Archbishop of Cyprus, namely meeting the Ecumenical Patriarch to ask for a meeting between Bartholomew, Patriarch Kirill and himself. "Every problem has a solution. Our Ecumenical Patriarch Bartholomew is the patriarch of Romiosyne, whom we respect and love. Do not forget that this question is not dogmatic. There is a solution to the problem of autocephaly". He also added that there will soon be another meeting in Nicosia, with the participation of the patriarchs of Antioch, Jerusalem, Alexandria, and the primate of the Church of Cyprus.
On Bishop Makarios, the new Archbishop of Australia, he said, "I have known him since childhood, I love him and appreciate him. I am also happy that Elpidophoros is going to America, and that in France there is another Archbishop from Crete, Emmanuel".
Regarding his work on the African continent, Patriarch Theodore emphasized that the greatest challenge he is facing in the exercise of his functions is poverty: "People are no longer happy, people no longer smile, they are no longer joyful. Today, wealth is an end in itself, so I see sad faces. However, in my own sphere of activity, which is mainly the black continent, I meet happy people."